A lot of Ukrainians lost their jobs or had to interrupt their studies because of Russian invasion of Ukraine.
ThriveMyWay team compiled a list of educational projects that decided to support Ukrainians by providing them with free access to their resources.
If you are a Ukrainian here you can find a list of 35+ free online courses to quickly acquire all necessary skills.
Marketing Courses 2023
Many Ukrainians are no longer able to have regular jobs. And since marketing can be associated with many careers and is also very accessible for those who want to work remotely the profession of a digital marketer becomes one of the most obvious options. Here you can find several solid courses from the experts in this field.
1. ThriveMyWayI am Georgi Todorov, the founder of ThriveMyWay, a website dedicated to teaching successful digital marketing strategies. I managed link-building campaigns for more than 100 companies to come up with valuable tips. To support Ukraine, they are currently accessible to all Ukrainians.
Course:
To gain access:
Send a message to Georgi
Write that you are a Ukrainian
Receive your account
Website: linkbuildingtraining.com

2. Weberg
Natalia Pronkina is a marketer with 9 years of experience who manages the SMM agency called Weberg. She launched the training program to help master the profession of targetologist. The course consists of 27 lessons that teach how to run targeted advertising at a professional level.
Course:
To gain access:
Website: t.me/+KjVdIS3GTy5lMGRi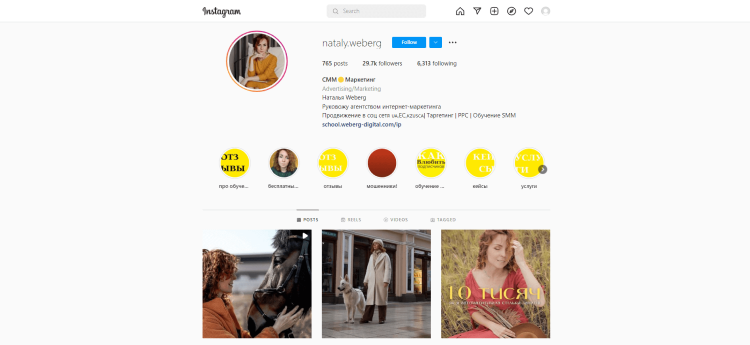 3. Boosta Academy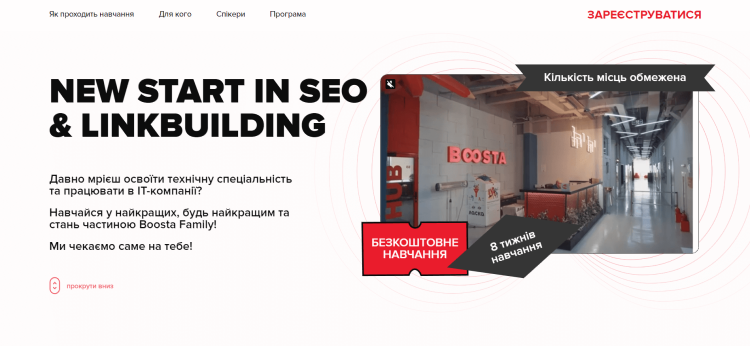 Boosta Academy is the online school of Boosta IT Company. It offers its courses to anyone who needs or just wants to learn a new digital profession.
Courses:
SEO & Link- Building
SMM & Targeting
Customer Care: Support & Sales
To gain access:
Website: linktr.ee/boosta.academy
IT Courses
Those who were interested in IT disciplines for some time, lucky you are. There are several great educational projects that open access to their courses. It takes some effort to obtain the necessary expertise but it pays off well so it is better to start now with these beginner courses.
4. WayUp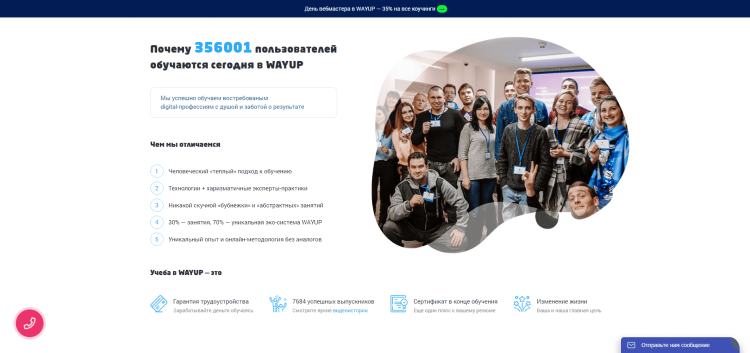 WayUp is an educational platform managed by a community of successful freelancers. The freelancers are helping others with their expertise for 7 years.
Courses:
Web Design
Website Development
To gain access:
Choose the course
Register for the course
Website: wayup.in/library
5. Blue Array Academy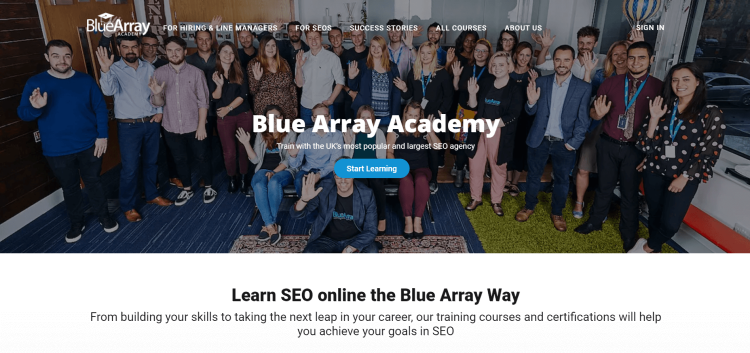 Blue Array Academy is the UK's most popular and largest SEO agency. They are also the only approved GOV.UK Digital Marketplace supplier of SEO services.
Course:
Technical SEO Certification
To gain access:
Website: bluearrayacademy.com/courses/technical-seo-certification
6. ITVDN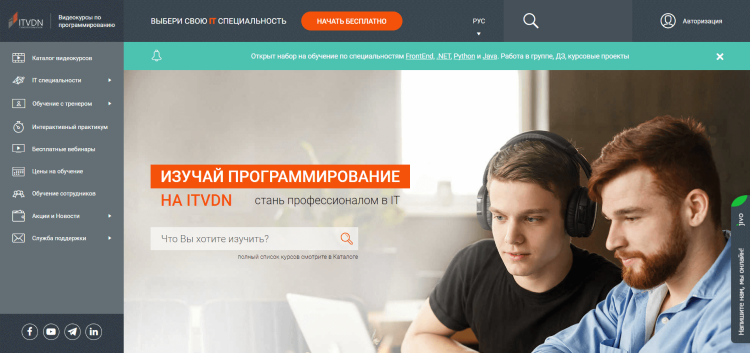 ITVDN (IT Video Developers Network) project is a training video portal for IT professionals. The platform offers different programming courses.
Courses:
C#
TypeScript
SQL
HTML5 and CSS3
Python
Django
JavaScript
and others
To gain access:
Website: itvdn.com/ru/news/article/free-for-ukraine
Creative Courses
This section offers opportunities for those who are more creative. The offered courses aim to inspire you to create something truly amazing. Save your time and get started with the below-mentioned online platform.
7. Creative Practice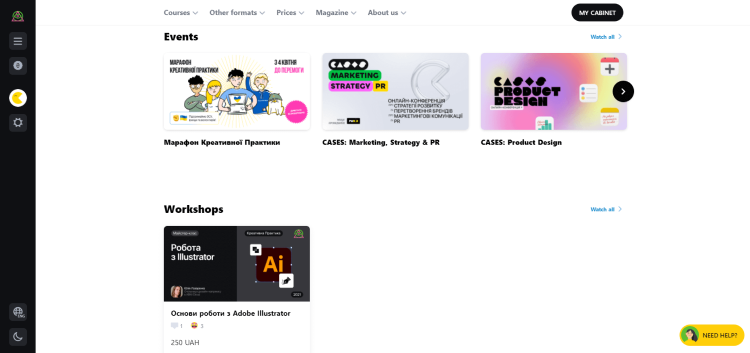 Creative Practice is a community that creates educational content for those who really wants to become an expert in the field of creative industries.
Courses:
Web & Graphic Design
Programming
StartUp Management
To gain access:
Website: cases.media/creativepractice/courses
Language Courses
With over 4 million Ukrainian refugees, it becomes crucial to obtain some basic language knowledge for Ukrainians and those interacting with them. This list offers a number of language learning courses and apps for studying the Ukrainian language and the most needed languages by displaced persons.
8. Mondly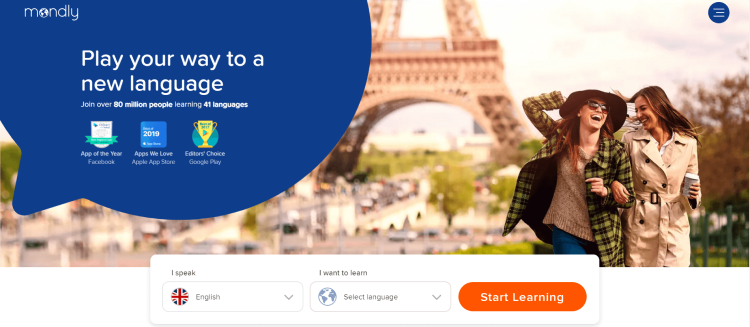 Mondly is one of the leading language learning platforms. It focuses on practical topics and real-life conversations. Mondly unlocked premium access for Ukrainian refugees in EU countries.
Courses:
25 European language courses, including:
English
Polish
German
Romanian
To gain access:
Register for the course
Specify Ukrainian as your native language
Website: mondly.com/blog/2022/03/21/mondly-free-ukrainian-refugees
9. Basuu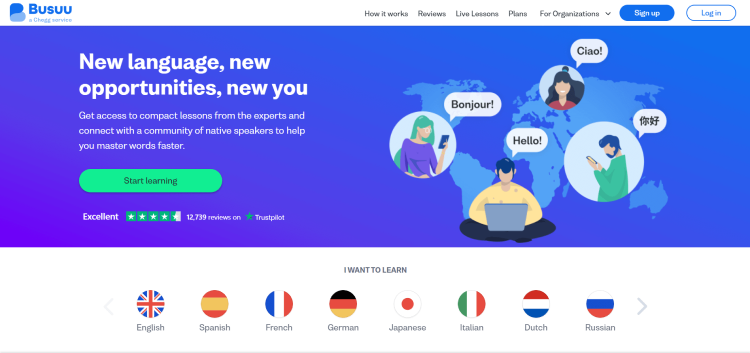 Basuu offers courses developed by linguistic experts. It provides premium access to Ukrainians and persons living in Ukraine or who have been forced to evacuate for a period of 90 days which can be extended at any time.
Courses:
To gain access:
Website: busuu.com/ru/c/ukraina-navchaisya-bezkoshtovno
10. Babbel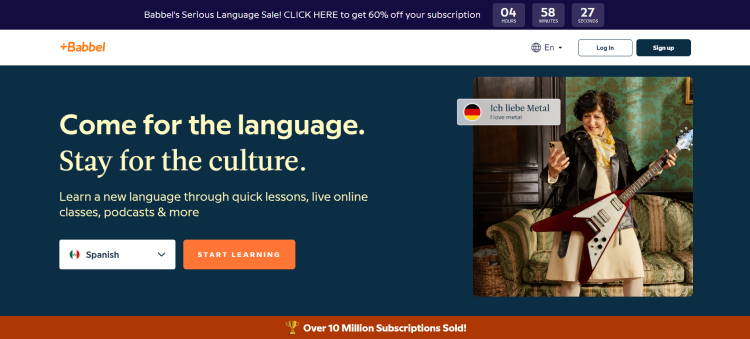 Babbel curriculum is created by a team of 100 teachers and linguists. The application contains grammar courses, vocabulary lessons, and courses with colloquialisms, idioms, and conversational styles of speech. Babbel provides access to study one of 14 foreign languages ​​for free for three months.
Courses:
To gain access:
Website: babbel.com
11. Ling App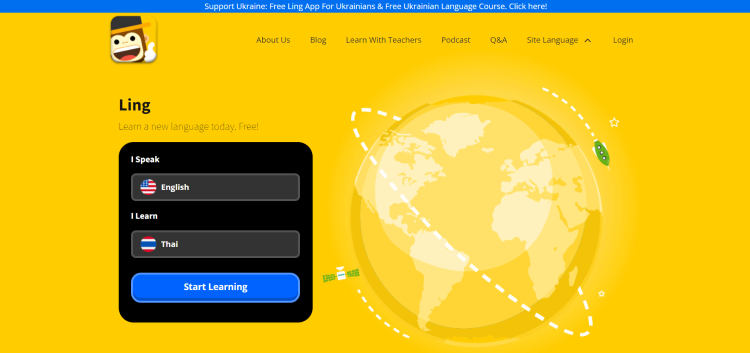 Ling App is a fun and effective language learning app that teaches a language in a record time. Its biggest advantage is that learning a language feels like playing a game. Now, it is free to all Ukrainians for 6 months.
Courses:
To gain access:
Download the app
Login
Set your native language to Ukrainian
Select the language you would like to learn
Download and begin your lessons
Website: ling-app.com
12. LinkQ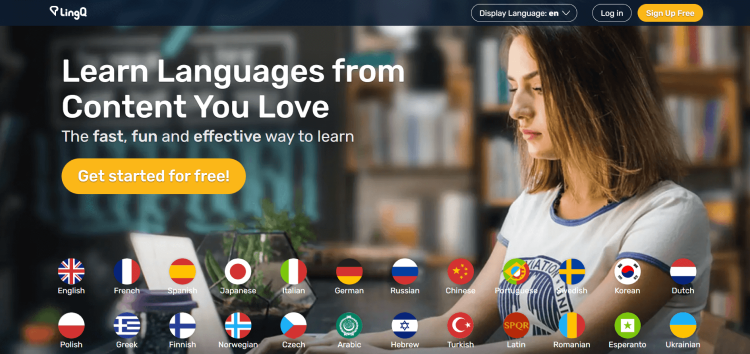 LinkQ is a free language learning app that offers a premium subscription to Ukrainians for free.
Courses:
To gain access:
Write to the support team
Website: lingq.com
13. Drops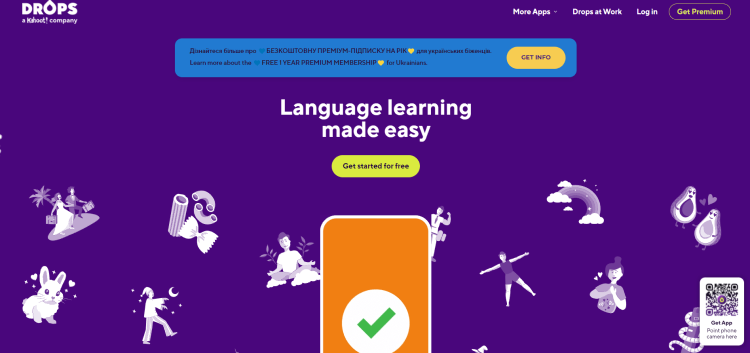 Drops is another app teaching the languages in a fun and entertaining way. The language learning app provides all Ukrainian refugees with free 1-year premium membership that opens access to 3.300+ words in more than 180 topics.
Courses:
To gain access:
Website: languagedrops.com
14. uTalk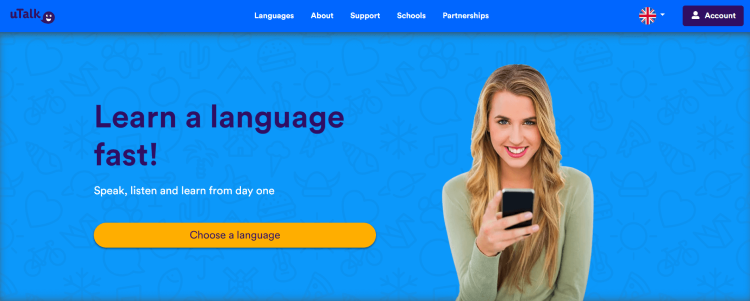 uTalk app is happy to help all Ukrainians to learn the basics of a foreign language by teaching the most used and popular words and phrases.
Courses:
To gain access:
Click "Download App"
Click "Complete Order"
Fill in details
Website: store.utalk.com/ukrainianchoose
15. Preply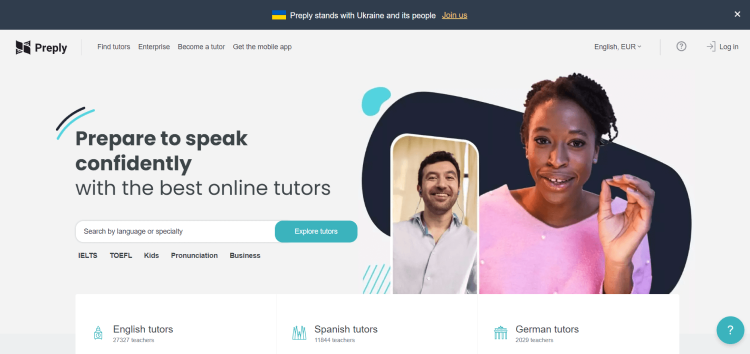 Preply is a platform for learning different subjects with tutors from around the world. Classes will be held in the format of video calls in which the tutor will help to solve language problems and answer questions for an hour.
Courses:
To gain access:
Website: preply.com/ua/
16. Edualy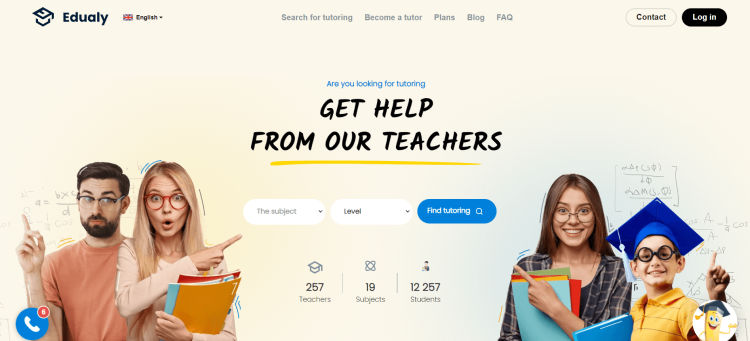 Edualy helps learn the Polish language for Ukrainians through both live and recorded lessons.
Course:
Website: courses.edualy.com/ua/profile-ua/
17. Kleks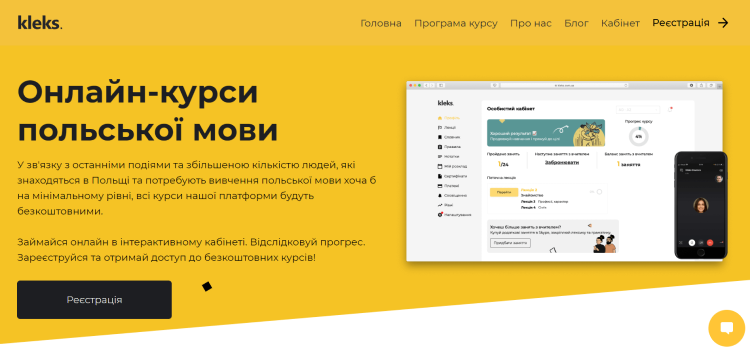 Kleks platform provides access to two courses for learning Polish at the A1-A2 level, which are more than 600 exercises to develop speaking, writing, reading, and listening skills. In addition, there is a voiced dictionary, a collection of grammar resources, and chat support.
Course:
Website: kleks.com.ua
18. Deutsche Welle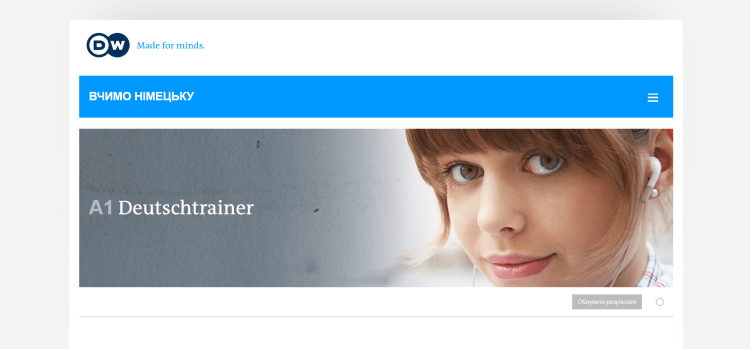 The German radio station and TV channel Deutsche Welle offer free online German lessons for different levels of language proficiency.
Course:
Website: learngerman.dw.com/uk/deutschtrainer/c-57366670
19. Kiron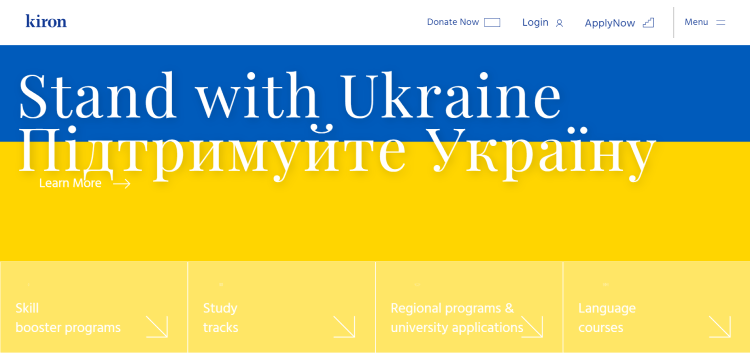 Kiron offers free courses for Ukrainians who have moved to other countries and people affected by the war.
Courses:
Foreign languages
Programming
To gain access:
Download your passport or a document confirming the status of temporary protection.
Website: kiron.ngo
20. Duolingo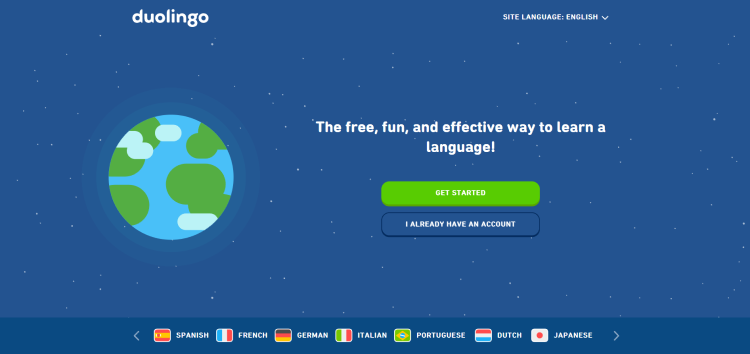 The language learning service has opened all its premium lessons.
Courses:
To gain access:
Download the app
Register
Website: duolingo.com
Courses for Children
Many children became refugees and it should be our primary task to ensure education for them because they are our future. Here are only some of the educational projects that make it happen.
21. ThinkGlobal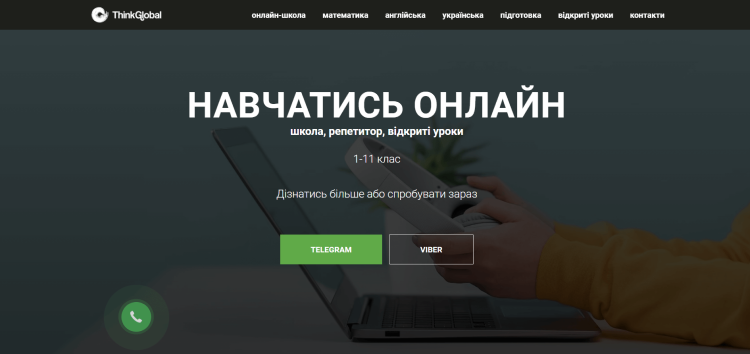 ThinkGlobal provides teaching materials for the whole year and conducts additional activities for children. Follow their schedule on their Facebook page.
Website: thinkglobal.xyz
22. OkStudy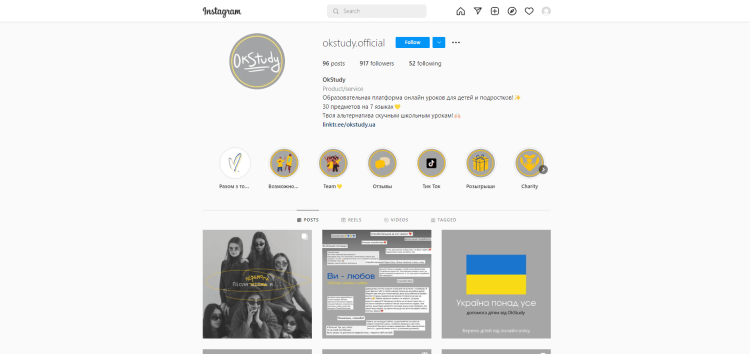 OkStudy has launched free and daily online meetings with children from the age of 6. These include dancing, games, English, watching movies, and more.
Website: t.me/OkStudy137
23. Computer Academy "Step"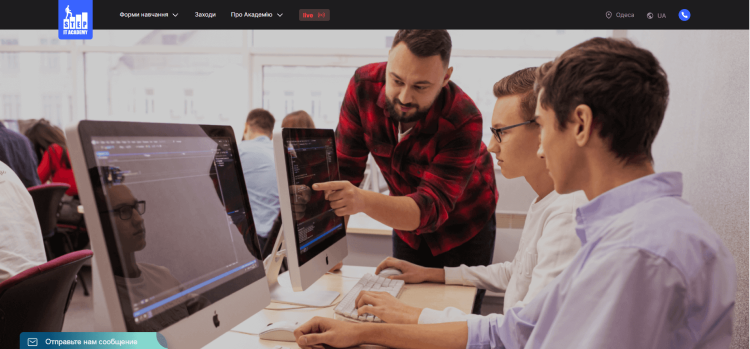 The academy has organized a free series of online workshops and thematic meetings for children aged 7-14. They include Internet security, the creation of NFT and the first steps to earn money on NFT, and game development with Construct.
Website: od.itstep.org
24. AllRight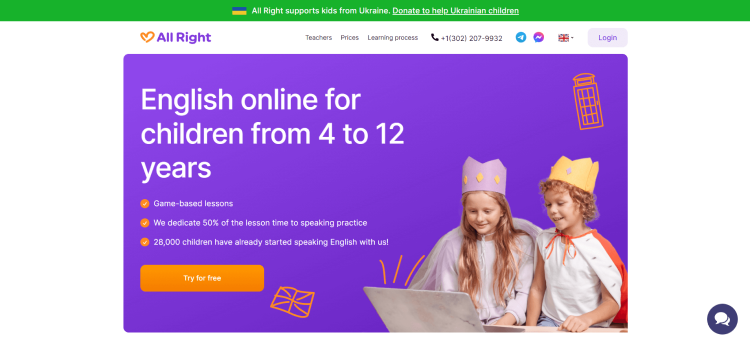 AllRight is an international online school specializing in teaching English to children from 4 years old. The classes will be held during April month every Tuesday and Thursday on YouTube.
Courses:
To gain access:
Website: youtube.com/c/AllRightio
25. Bdzholka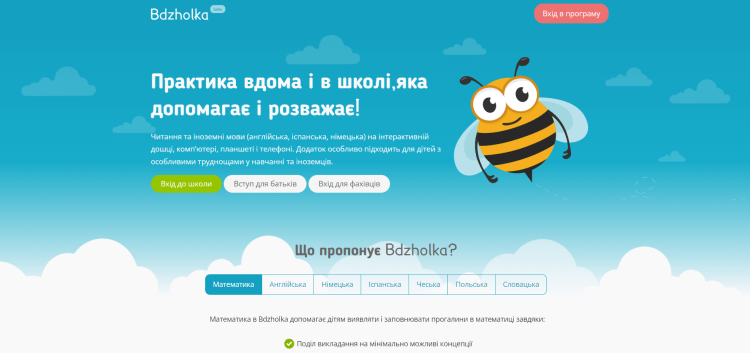 Bdzholka is a Czech app for interactive learning for children.
Courses:
Math
6 foreign languages + Chech language as a foreign language for children
To gain access:
Register here
Use the VCELKAUKRAJINE promo code
Website: bdzholka.com.ua
26. PIPL Lyceum
PIPL Lyceum offers help to those who want to change their spoken language to Ukrainian or those who want to improve their language skills. Classes are held online daily Monday through Thursday from 4 pm.
Course:
Website: globalkids.ua/ua-for-ukrainers/
Business Courses and Resources
Sometimes, it is challenging to choose a profession and work for someone else then the solution is to start your own business. You can also become a freelancer first and see how it goes. In any case, if you are currently looking for networking opportunities these are some helpful resources for starters.
27. Goodjob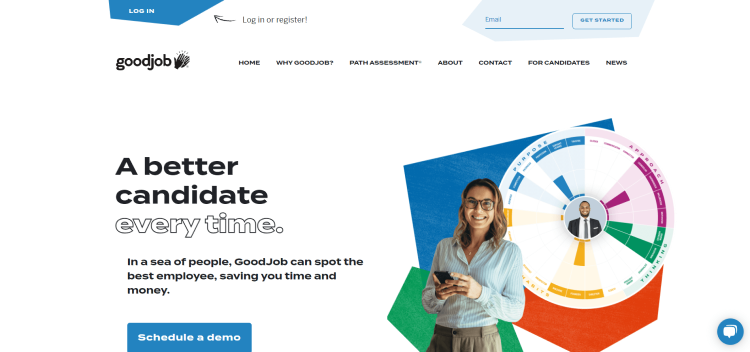 The creators of the Telegram channel for Goodjob offer a video lecture about how to optimize your LinkedIn profile.
Course:
How to create and optimize a LinkedIn profile
Website: drive.google.com/file/d/1OuGqDzzNSQMjGQK6umyaED9Tw3hKpaeT/view
28. CREO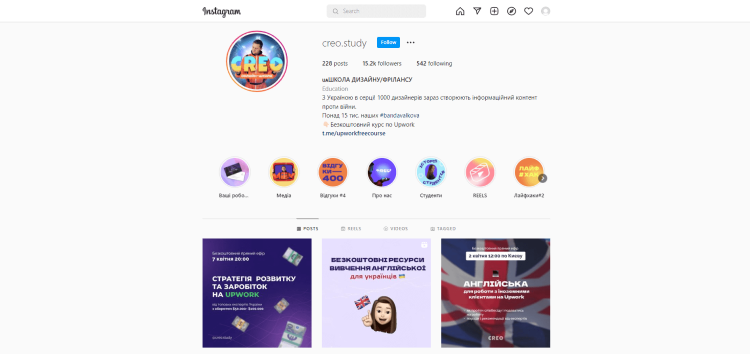 The project helps those who want to start freelance activities on Upwork, one of the best freelance platforms.
Course:
How to start working on Upwork
Website: t.me/upworkfreecourse
Literature & Art Courses
Literature and art lovers can also find great courses. They are also very beneficial for anyone who wants to understand the bigger picture of unfolding events. So, here are some courses from a reliable source.
29. Projector Humanitarium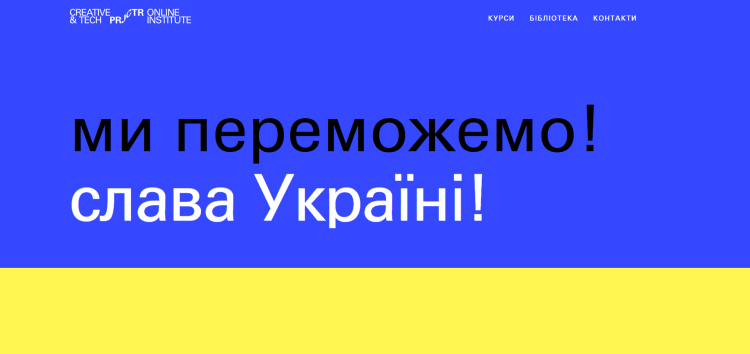 Projector Institute opens access to a number of video courses. You can watch the lectures free of charge "before the victory of Ukraine and a month after."
Courses:
12 video courses on:
Philosophy
Sociology
Art History
Design
Literature
Advertising
To gain access:
Click "Buy video course"
Register
Specify in the line "gift code" – 0688-5072
Website: prjctr.com/course?gid=10&type=video
Courses for Students
These are the courses for all Ukrainian students and universities.
30. Coursera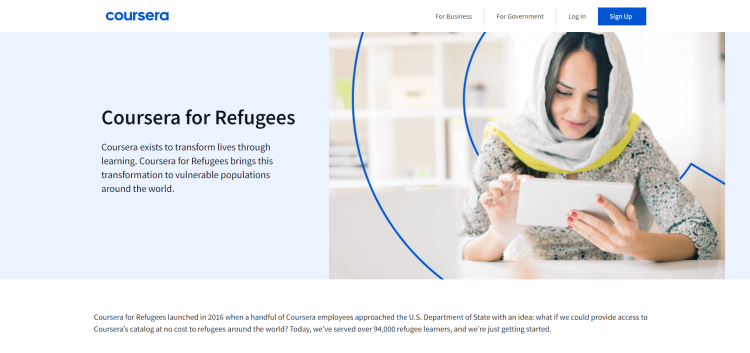 Coursera is an educational platform with more than 5,200 courses and 2,200 projects from more than 200 leading universities and companies. Although its primary goal is to provide free courses for Ukrainian students and universities, other users from Ukraine can also take courses for free.
Courses:
To gain access:
Website: refugees.coursera.org
31. Genius.Space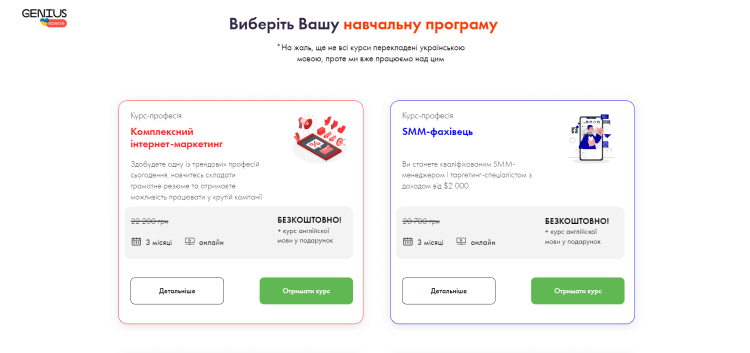 Genius.Space is a Ukrainian platform that opened access for all Ukrainians who want to acquire skills for high-paid jobs that can be done remotely around the world.
Courses:
To gain access:
Choose one of the training programs
Fill in the participant's questionnaire for verification
Website: events.genius.space/free/
32. Campster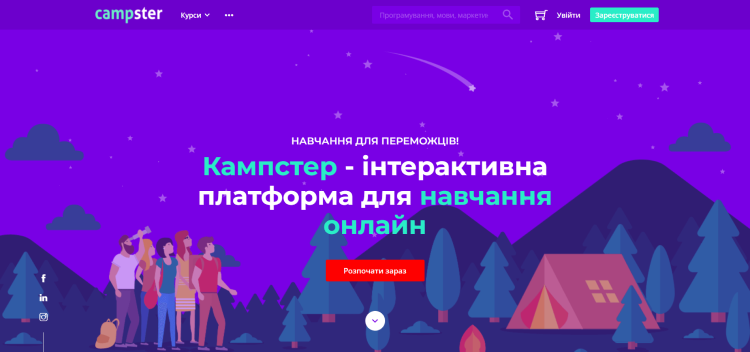 Campster is an interactive online learning platform. It has 250,000 users from 7 countries who help each other on their professional paths.
Courses:
22 courses on:
Programming
Marketing
Time Management
Copywriting
To gain access:
Website: thecampster.com/ua/site/index
Courses and Resources in Times of War
You live and learn. It becomes vital to get additional knowledge when living in times of war. Learning a new profession is important but learning these courses should be first and foremost.
33. Prometheus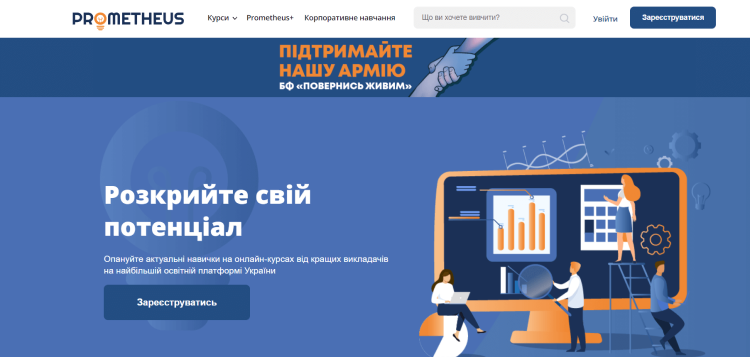 Prometheus is an online education platform that creates online courses on the most popular topics.
Courses:
Information War
Digital Security of Journalists and Other Media Workers
To gain access:
Enroll here for the "Information war" course
Enroll here for the "Digital security of journalists and other media workers"
Website: prometheus.org.ua
34. TacticMedAid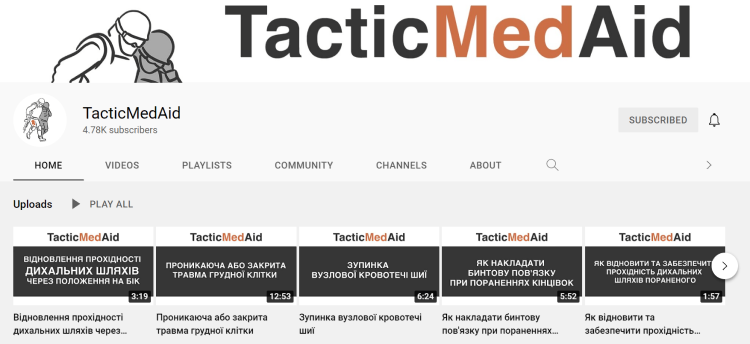 TacticMedAid provides training on how to help injured people and aims to save your or other people's lives.
Course:
Website: youtube.com/channel/UC1KVywSYzukCpo5tJT8xnkw
35. VUM online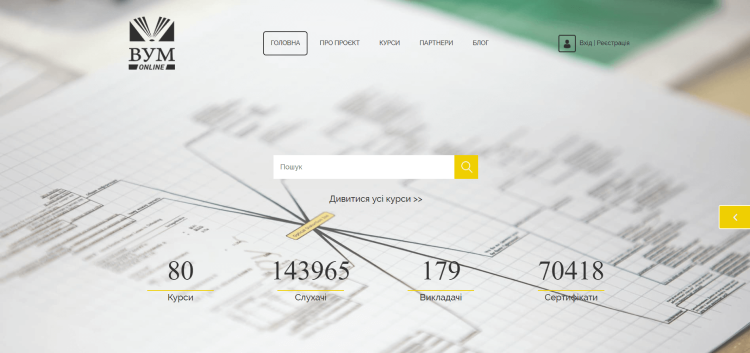 VUM is an online distance education platform. It aims to help take the first step in self-education and find answers to key questions for every self-sufficient person.
Course:
Verification on the Internet
To gain access:
Website: vumonline.ua/course/verification-in-the-internet
You might be interested to check those related posts as well:
Conclusion
In times of crisis, numerous educational institutions support Ukrainians who are unemployed, refugees, or displaced learners. Psychologists say that training helps to overcome stress and this is another great way to foster global peace. Hopefully, you enjoyed the list!