Looking for the best Facebook status to show off your personality and get those likes?
We have you covered with some great facebook quotes for your Facebook status.
Best Facebook Status About Life 2023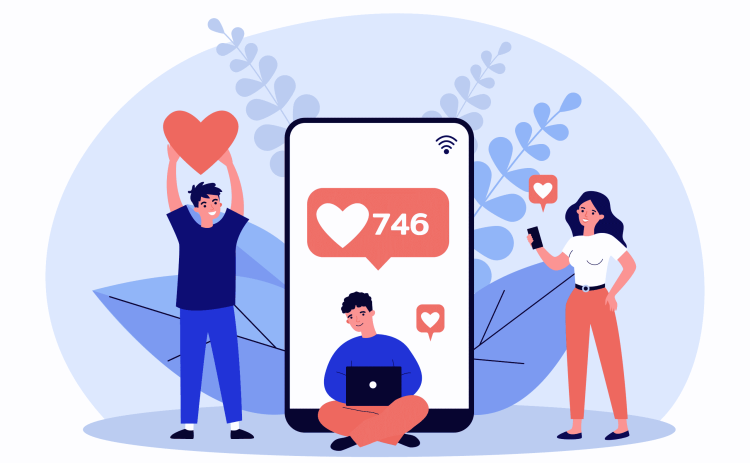 Looking to express the complexities of life through your Facebook status update?
Here are some captions for Facebook by those who have a way with words and are great at encapsulating life:
"Everyone has inside of him a piece of good news. The good news is that you don't know how great you can be! How much you can love! What you can accomplish! And what your potential is!" — Anne Frank
"I'm a mirror. If you're cool with me, I'm cool with you, and the exchange starts. What you see is what you reflect. If you don't like what you see, then you've done something. If I'm standoffish, that's because you are." — Jay-Z
"If opportunity doesn't knock, build a door." — Milton Berle
"Let your soul stand cool and composed before a million universes." — Walt Whitman
"Life is short; break the rules. Forgive quickly, kiss slowly. Love truly. Laugh uncontrollably and never regret anything that makes you smile." — Mark Twain
"Love the life you live, live the life you love." — Bob Marley
"The best and most beautiful things in the world cannot be seen or even touched—they must be felt with the heart."— Helen Keller
"What we achieve inwardly will change outer reality." — Plutarch
"What we need is more people who specialize in the impossible." — Theodore Roethke
Doors will open for those bold enough to knock.
Every day is a second chance.
Everyone in your life is there for a reason. You just have to figure out why and decide if that reason is good enough.
I love my life, it has its ups and downs, but I wouldn't change it. I'm totally happy, and nothing and no one can take that away from me.
I used to think life was about winning battles and trophies and applause, but it's not. It's about learning, loving, growing, and changing. What you learn is what really counts.
In your life, you meet people: some you never think about again, some you wonder what happened to, and some you wonder if they think about you.
Life is a book. Sadly, I am writing in pen so I can't go back and erase the mistakes I have made.
Life is a dream: live it. Life is a challenge: meet it. Life is a song: sing it. Life is a promise: fulfill it.
Life is as random as the weather. You can't change what's headed your way, but you can be ready for whatever comes.
Life is not about how hard you can hit. It's about how hard you can get hit and keep moving forward.
Life would be perfect if some girls had mute buttons, some guys had edit buttons, bad times had fast-forward buttons, and good times had pause buttons.
Someone asked me what I wanted to be when I grow up. I told them happy. They told me I didn't understand the question. I told them they didn't understand life.
Surround yourself with people who reflect who you want to be and how you want to feel; energies are contagious!
Take wrong turns. Talk to strangers. Open unmarked doors. And if you see a group of people that looks interesting, go find out what they are doing. Do things without always knowing how they'll turn out.
The 4 R's of life: Respect, Responsibility, Right from wrong, and Reality check… think about it.
The difference between school and life is that school teaches you lessons and then gives you a test while life gives you a test that causes you to learn the lessons.
The only disability in life is a poor attitude.
The only person you should try to be better than is the one you were yesterday.
There comes a point in our lives when we begin to understand and appreciate the reasons why we needed to just let go of some people we could have chosen to love.
You only live once, but if you do it right, once is enough.
You've got one life to live, live it proud and free; don't waste time with hate or greed, love this life and lead.
Funny Facebook Status 2023
Maybe you aren't someone who likes to get serious and in-depth about life on a social network.
Well here are some captions that are great for a funny Facebook status:
Born to express not to impress.
Did you hear that joke that doesn't offend anyone? Neither did I.
Hey you, yeah I'm talking to you, why the hell are you reading my "Facebook Bio" and checking my old photos?
I am who I am, your approval is not needed.
I have a lot of jokes about unemployed people but none of them work.
I know I am awesome, so I don't care about your opinion.
I may be fat, but you're ugly. And I can lose weight!
I may be wrong. But I doubt it
I really want to work so hard. But being lazy is so much fun.
I stopped fighting with my inner demons. We are on the same side now.
I would call my fashion style "clothes that still fit."
I'm at the point now where I don't want to impress anyone anymore. If people like me the way I am, great. If they don't, well it's their loss.
I'm not single. I'm not taken. I'm simply on reserve for the one who deserves my heart.
I'm not special. I'm a limited edition.
I'm so tired, my tired is tired.
I'm the black one if you haven't picked up on that yet.
I'm too lazy to stop being lazy.
I've finally realized something: What other people think and say about me is none of my business.
In my house I'm the boss, my wife is just the decision-maker.
Life taught me a lot of lessons but I banked those classes.
Make your weird light shine bright, so the other weirdos know where to find you.
My opinions may have changed, but not the fact that I am right.
My signature, My style, My identity.
Never give up on your dreams keep sleeping.
Never trust a dog to watch your food.
Shopping is an art. I am an artist. Respect Please.
Someday you'll go far, and I hope you stay there.
The worst time to have a heart attack is during a game of charades.
You don't like my attitude? That's fine. It doesn't like you either.
You're so lucky that I'm terrified of prison.
Short Facebook Status 2023
Want to get to the point and make sure people get your message on their news feeds?
Here are some short Facebook statuses for the next time your update your Facebook status:
Be smarter than your smartphone.
Before I criticize a man, I like to walk a mile in his shoes. That way, when I do criticize him, I'm a mile away and I have his shoes.
Can I have your picture so I can show Santa what I want for Christmas?
Did you know that dolphins are so smart that they can train people to stand on the very edge of the pool and throw them fish?
Fair warning: I know karate. …and some other words.
I am what I am… I will never try to be someone else.
I never argue, I just explain why I'm right.
I would request a last meal of soda and pop rocks so I could die on my own terms.
I'd tell you a chemistry joke but I know I wouldn't get a reaction.
I'm on a whiskey diet- I've lost three days already.
If you dislike me, remember it's mind over matter. I don't mind and you don't matter!
It's not that I don't want to go to work. I'm just allergic to crushing defeat.
Make your weird light shine bright, so the other weirdos know where to find you.
My girlfriend keeps stealing my sweatshirts, and I keep replacing them. We now have 450 sweatshirts, and they're all in her closet.
My job is secure. No one else wants it.
Of course, I talk to myself! Sometimes I need expert advice.
The good news is I'm smiling. The bad news is it's the kind of smile that people should fear.
Time flies like an arrow. Fruit flies like a banana.
Facebook Status About Love 2023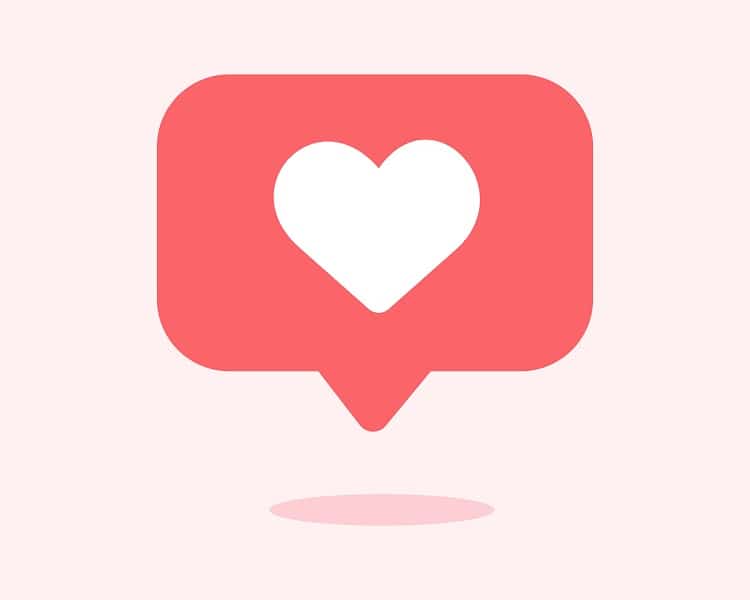 Feeling butterflies in your tummy and want to spread the love?
Here are some of our favorite love quotes for facebook that are sure to get people's hearts thumping when you update your Facebook status next:
Anyone can catch your eye, but it takes someone special to catch your heart.
Being someone's first love may be great, but to be their last is beyond perfect.
Did you know I love the second word of this question?
Distance means so little when someone means so much.
Don't find true love, and it will find you itself.
Falling in love is only half of what I want, staying in love with you for till forever is the other.
Go for someone who is not only proud to have you but will also take every risk just to be with you.
I didn't choose you, My heart did.
I don't know if I like you or love you, want you or need you, all I know is I love the feeling I get when I'm near you.
I don't need a burning sun and a cooling moon to show me my way. Just want you to hold me whenever I tumble.
If you expect something in return, It's called business, not love.
If you like these quotes then don't forget to share these quotes with your friends on your social profiles.
If your heart was a prison, I would like to be sentenced to life.
Love does not consist of gazing at each other, but in looking together in the same direction.
Love doesn't make the world go round. Love is what makes the ride worthwhile.
Love is like a rubber band held at both ends by two people, when one leaves it hurts the other.
Love is not about how much you say "I love you" but how much you can prove that it's true.
Place your time and energy on someone who will add sunshine to your life. Life is too short to waste on the wrong one.
The minute you think of giving up think of the reason why you held on so long.
We fall in love by chance but we stay in love by choice.
When a couple is arguing over who loves who more, the one that gives up is the real winner.
When someone else happiness is your happiness, it's called true love.
Why am I so afraid to lose you when you're not even mine?
You know you're in love when you see the world in her eyes and her eyes everywhere in the world.
You may be someone to the world but you are the world for someone.
Conclusion
Let people know how you're feeling with one of these great Facebook statuses.
Whether you want to give a little humor to the world or spread the love, we guarantee these statuses will do the trick.