Crowdfunding is a popular way of raising capital. It uses the collective effort of family, friends, individual investors, and customers, primarily via crowdfunding platforms and social media.
If you'd like to learn more about this rapidly expanding industry, the following crowdfunding statistics, facts, and trends should enlighten you.
General Crowdfunding Statistics and Facts 2023
Every year, $17.2 billion is generated in North America, via crowdfunding.
On average, crowdfunding campaigns raise $28,656.
Crowdfunding campaigns enjoy an average success rate of 22.4%.
The average number of backers for crowdfunding projects is 47.
The average crowdfunding pledge for a fully funded project is $96.
Global Crowdfunding Statistics
In 2020, there were more than 6.4 million crowdfunding campaigns worldwide.
By 2030, the crowdfunding market is expected to grow to $300 billion.
By 2023, expectations are that there will be 12,063,870 crowdfunding campaigns.
Projections are that the global crowdfunding market will almost triple by 2025.
The value of the global crowdfunding market in 2021 was $12.27 billion.
Forecasts are that the global crowdfunding market will double by 2027, with a compound annual growth rate of 11%.
Crowdfunding Industry Statistics 2023
The crowdfunding industry market value is $12.27 billion.
The US makes up 42% of the industry, the UK makes up 11% and Canada makes up 5% of the industry market.
The focus of 40% of crowdfunding investments is business and entrepreneurship.
20% of investments focus on social causes.
Crowdfunding Platform Statistics 2023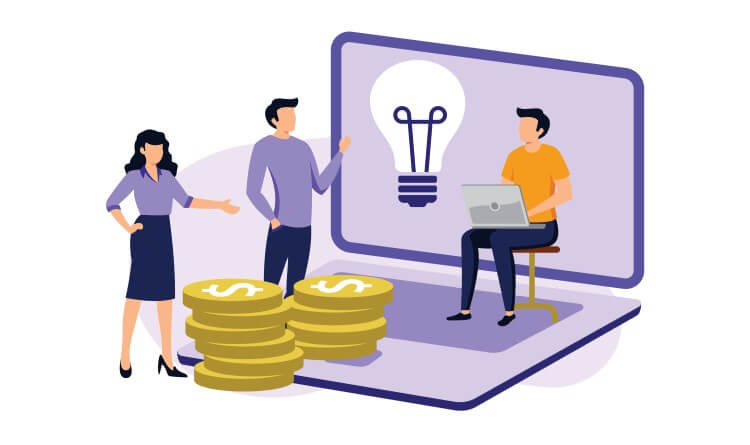 In 2021, the most popular crowdfunding platforms were Kickstarter, Indiegogo, MightyCause, SeedInvest Technology, Crowd Supply, Patreon, StartEngine, and GoFundMe.
MightyCause is the best platform for nonprofits.
StartEngine is the best platform for investing.
For creative professionals, Patreon is the recommended platform.
For individuals who want to start an independent initiative, GoFundMe is the recommended platform.

Crowdfunding Campaign Statistics 2023
If a crowdfunding campaign includes a video it will earn 105% more than a campaign without a video.
Campaigns that regularly update followers raise 126% more than a campaign that includes no updates.
If a crowdfunding campaign raises 30% of its goal in the first week, it's more likely to achieve its goal.
The most successful crowdfunding campaigns take 11 days to prepare.
Crowdfunding Trends 2023
Predictions for 2021 were that the market would have a year-over-year growth rate of 13.86%.
For the forecast period of 2021 to 2026, the crowdfunding market is predicted to experience growth at a CAGR of more than 16%.
Statistics show that 42% of funds are raised on the first and last three days of any fundraising campaign.
Between January 2014 and July 2020, more than $7.2 billion was pledged to various crowdfunding projects.
36% of Americans are unfamiliar with the idea of crowdfunding.
Mobile devices are used for 17% of donations.
The average donor is between 24 and 35 years of age.
28% of donors who donate to nonprofit crowdfunding platforms donate more than once to the same campaign.
You might be interested to check those related posts as well:
FAQs
What percentage do crowdfunding sites take?
It is typical that crowdfunding platforms take a fee which is usually a percentage of the money raised. In addition, a payment processing fee is charged which is generally around 2.9% plus approximately $0.30 per transaction. Percentage platform fees range from 3.2% for Indiegogo to 5% for Patreon.
What is the percentage of people who will invest in crowdfunding?
Not everyone has heard of crowdfunding, but among those who have, 8% will participate once, and 3.4% will participate more than once. Among SR investors, 20.6% participate in crowdfunding, compared to just 8.6% among non-SR investors.
How much does the average crowdfunding campaign make?
The average amount a nonprofit crowdfunding campaign makes is $9,237.55. For individuals, the average amount raised through crowdfunding is $568.
Conclusion
Crowdfunding is a very accessible and successful way of raising money for a project. No credit card check is required and campaign owners don't have to make a serious pitch to a panel of investors. There is the potential to earn millions of debt-free funding, but for it to be a success requires careful planning.
Sources:
Fundera
Fundly
Statista
Zippia
SmallBizGenius
SpringerLink