Snapshot:
Our team drives installs through SEO for apps via our language blog, ling-app.com, by providing value-added content. Using our blog content marketing strategy to gain users organically, here is a snapshot of our content marketing team's accomplishments over the past year:
Ling App – A Gamified Language Learning App
Increased Monthly Active Users from 368,363 to 1,154,539 a 213% increase
Increased sessions by 229%
1,774 pages ranking #1 in Google
Our Challenge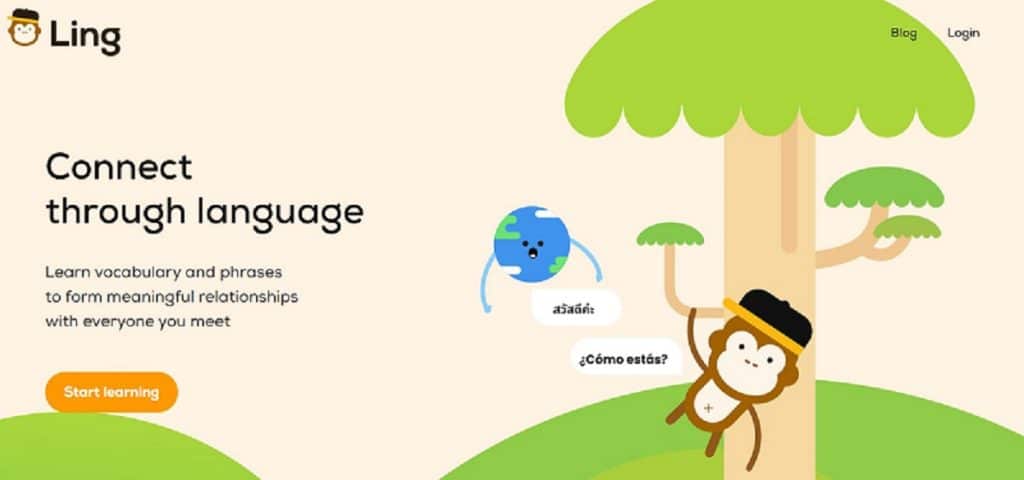 While Ling App has been available since 2017, it wasn't until the end of 2021 that we seriously considered content as a way to organically market our product. Our strategy was to build out and repurpose existing content and create new value-added content using on-page and off-page SEO strategies.
We expanded our content marketing team and hired a content marketing manager who hired an international team of writers with experience in travel and language. The start of 2022 we set a goal of half-a-million active users on the Ling App blog.
The Strategy
Create valuable content
Target language learners and travelers
Include organic search terms to match readers' search intent
Drive more traffic to our page through outreach channels
Increase our DR using outreach, PR ad backlink strategies
Drive traffic to our language blog which serves as top of the funnel of our language app
Strategically place CTAs above the fold and in the articles themselves to drive app installs
The Solution
Using these SEO strategies we wanted to E-E-A-T (Experience Expertise, Authority, and Trustworthiness) our way to the top of the SERPs. In order to achieve this, the following steps were undertaken by our content marketing team.
SEO Content Strategy – On-Page Inventory Analysis

To discover content gaps, pinpoint user interests and purpose, and eventually enhance SEO content planning, the first step was to create a content inventory. We compiled a list of the top articles using data from Ahrefs and Google Console, and we then improved those articles to keep them there and prevent them from falling off the first page of search engine results. Then we chose the articles with the worst rankings, revised them, and then re-optimized them.
Improve Content Through SEO Keyword Optimization
We altered our content to reach our goal. First, we changed the names of already-published articles by inserting the target keyword at the start or in the middle of the title. We made sure that each title had a "power word" as well. The target keyword was then made sure to appear in at least one subheading.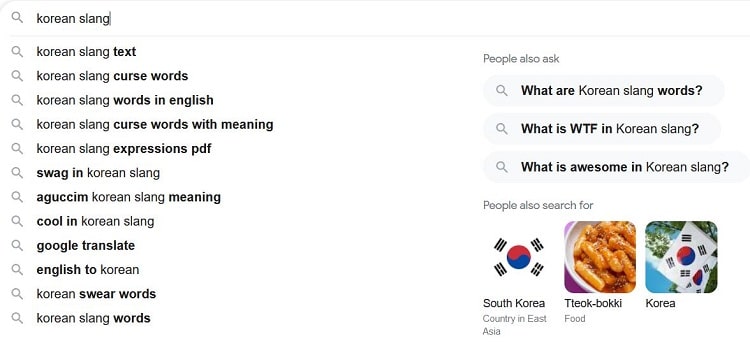 In order to locate the facts that should be included in the article, we also searched through Google's "People Always Ask" and "Related Searches" sections. Articles would purposefully include paragraphs to address readers' concerns and answer their questions to increase the likelihood that the information will appear as a featured snippet on Google or on first page results.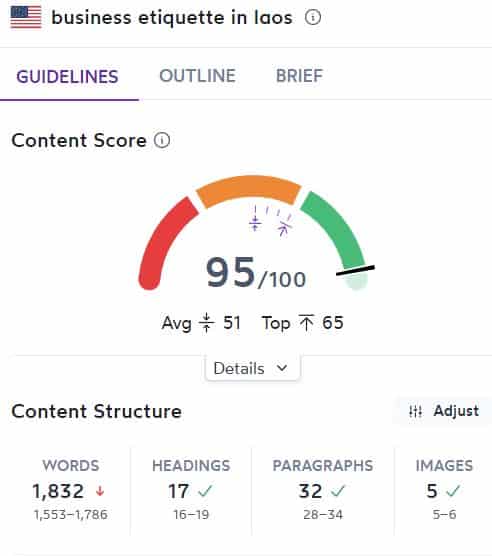 After that, we used SurferSEO's capabilities, which creates a list of suggested keywords and phrases as well as specifies how many headers and pictures each piece of content should have. SurferSEO scores for every material, including old and new, are higher than 68. When articles are finished in this program and fulfill our SEO requirements, we feed them into WordPress and use RankMath, another potent SEO tool.
We make sure all content has an SEO score of at least 80 using RankMath. This covers heading and title analysis, incoming and outbound link analysis, and picture optimization.
Improve On Page SEO And Speed Through Optimizations Of Images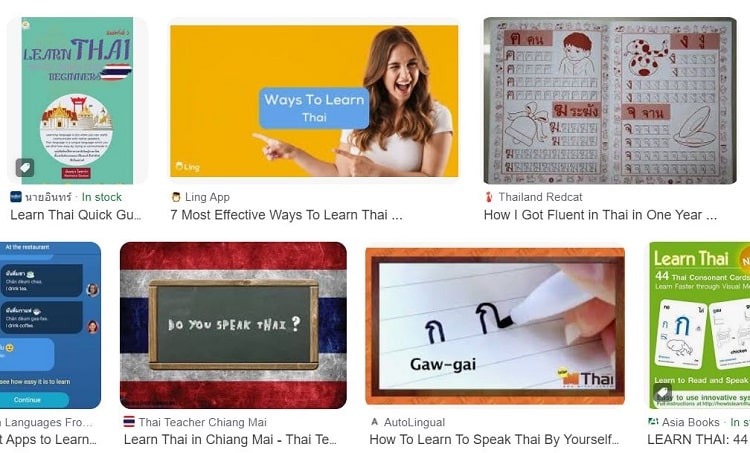 We standardized all image sizes and created templates and replaced all older images with optimized imagery. Photo sizes were reduced and new meta tags were added to include the keyword. It's becoming more common for users to find websites via image search, so it's important to capitalize on this strategy.
E-E-A-T – Build Topical Authority With Value-Added Content
We made the decision to adopt an SEO Hub and Spoke Model to enhance SEO content preparation following researching Google search intent and examining rivals using Ahrefs.
To expand our website and make it a reliable and accessible tool for language learning, we started generating evergreen and skyscraper material. We included internal links to pertinent pages within those articles to increase on page SEO scores.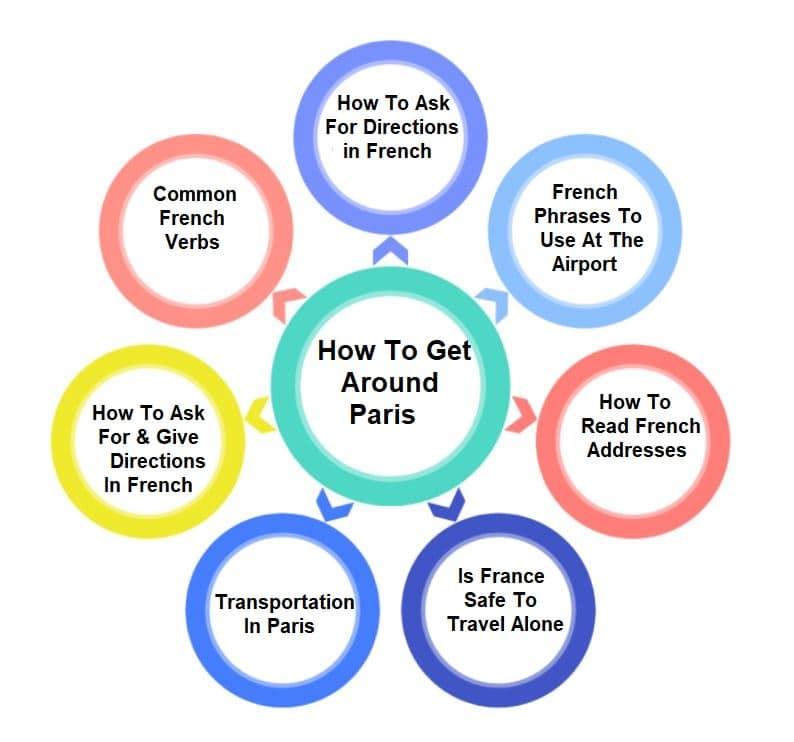 The hub and spoke concept was then used to plan future content. For instance, the spoke articles entitled, "How To Ask For Directions in French," "French Phrases To Use At The Airport," and "Transportation Vocabulary in French" were linked to the hub page, "How To Get Around Paris."
Link Building Strategy – Internal Link Building
An anchor text analysis was carried out for our content with the intent to enhance internal link development in order to further our E-E-A-T and hub and spoke tactics. In order to give our users more value, the goal was to establish a correlation with articles that were comparable and used the same language.
Link Building Strategy – External Link Building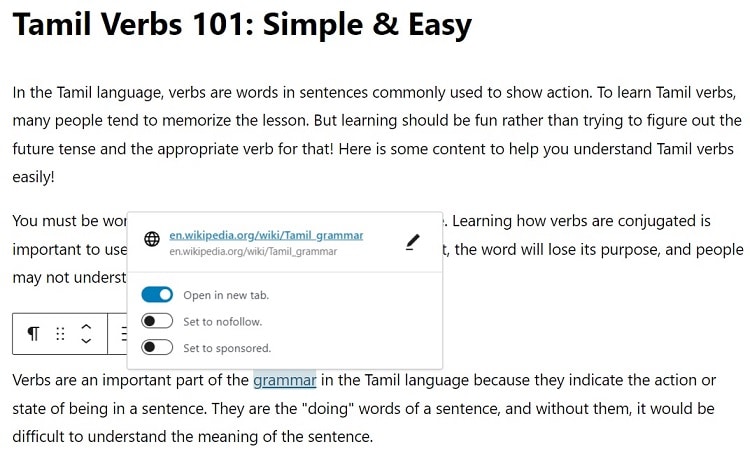 External links at the start of every piece were taken out to better establish Ling as an expert to our viewers, rather than suggest more authoritative materials could be found elsewhere. To develop our outbound link profile, only useful links were employed later in material, and each piece of content contains at least two external links.
All currently used permalinks were examined, and any required redirections or changes were done.
Outreach Strategy – Referring Link Acquisition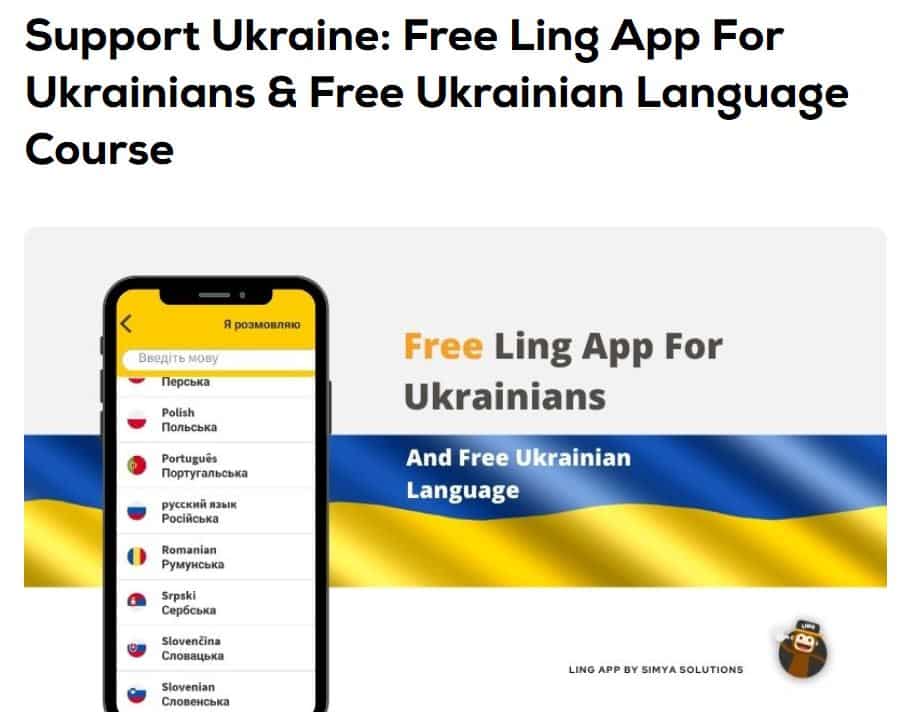 We started to develop outreach and PR efforts to advertise Ling and gain beneficial backlinks in order to further solidify our E-E-A-T approach and increase the blog's DR. Here are some of our initiatives:
Grant students who go overseas to study with a Ling Scholarship
Create partnerships with universities worldwide
Ukraine Campaign: Since the start of the invasion of Ukraine, Ling has provided the Ukrainian language for free to anyone along with our complete platform to all Ukrainians without charge
Arabic Campaign: Ling provided free unlimited access to Arabic classes in preparation for the World Cup in Qatar in 2022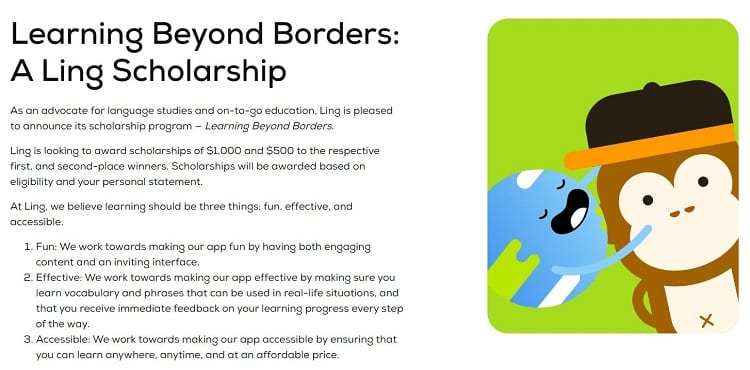 Outreach tools such as HARO, Terkel and other related tools are used to gain awareness, increase DR, and gain high quality backlinks or referring links to Ling's website.
Ensure The Site Is Technically Sound – On-page SEO Improvements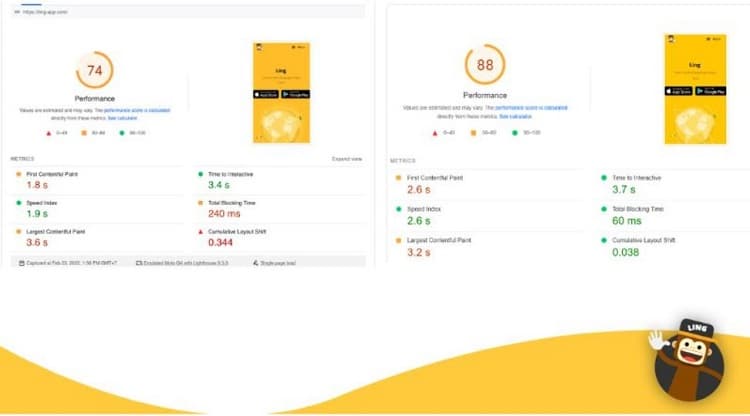 Using Google's PageSpeed Insights, Ling-app.com was analyzed for:
Page speed optimization with technical auditing
Site structure
Structured data
All recommended changes were made by the development team and we saw our page speed scores jump.
The Results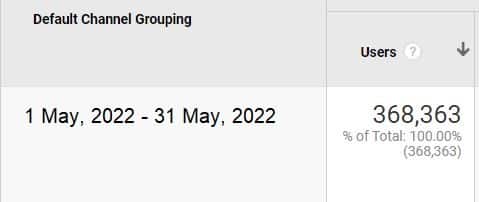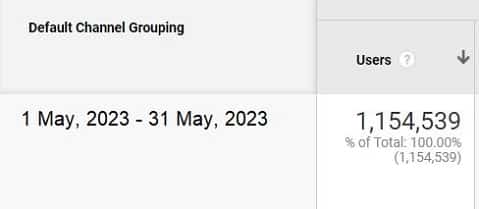 Since implementing our strategies, the results have been far and above what we hoped for. We surpassed our goal of half-a-million by more than double. Monthly traffic now sits at over 1.1 million!

Over a period of one year from May 2022 to May 2023
Our monthly user rate has increased over 213%
Sessions have soared over 299%
Pages ranking #1 in Google up 529%
Our outreach campaigns and connections made through HARO, Terkel and similar networks have resulted in over 6,100 valuable referring links and our DR now sits at 65.
Conclusion
Making these adjustments and reimagining our content strategy has been a game changer. We can now say with confidence that Ling is becoming an authority in the language acquisition field and is well on its way to establishing its dominance in the language learning space.