As a student in college, it can constantly feel like you're trying to find some extra cash. With limited experience, this can seem like a difficult endeavor.
Rest assured that there are opportunities you can pursue online from the comfort of your own dorm room. Better yet, no experience is required for any of these opportunities. This guide will feature a look at 17 of the best online jobs any college student should try right away.
Without waiting any longer, let's dive right in:
1. Start a Unique Blog
Blogging has been around for a number of years and for good reason. The best blogger can make a large amount of money by leveraging their platform. First things first, you need to identify a niche that you would enjoy writing about.
After landing a niche, partner with a web host such as WordPress and purchase a domain to get your website up and running.
From there, all you need to do is build an audience and monetize your blog with Google Adsense and you'll be earning money in no time at all.
2. Sell Your Old Textbooks
Back in college, I had countless textbooks just collecting dust underneath my bed. Rather than let them go to waste, resell those textbooks at a cheaper price than your campus bookstore.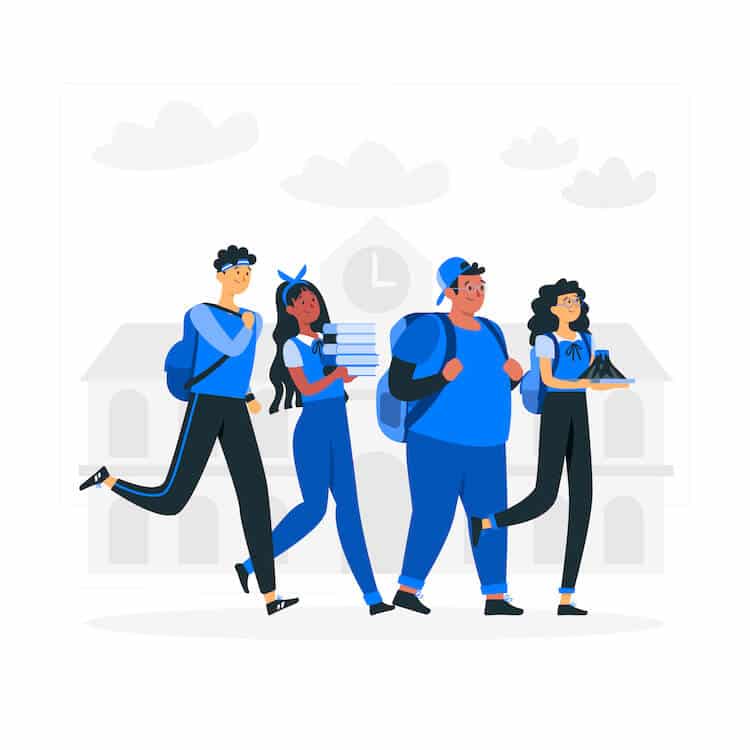 By underpricing the bookstore, you'll capture the eye of countless potential buyers and could make hundreds depending on how many textbooks you have saved up and are ready to sell.
3. Answer Online Surveys
Interestingly enough, online surveys have increased in popularity over the last few years. If you were told that you could answer online surveys for money, would you do it?
Assuming your answer was yes, sign up for a site like Swagbucks that can pay you a range of amounts depending on the length and complexity of the survey. This productivity hack can earn you hundreds depending on your attention span and how much time you're willing to dedicate to each survey.
4. Stream to YouTube or Twitch
Are you a gamer who can sit in front of the computer or television for hours? If so, why not earn some money while doing that? Twitch and YouTube are two popular sites that have been extremely lucrative and popular for gamers.
The latter of those two sites requires a little more editing skills, so live streaming your games on the former may be the better option for a college student. Additionally, many consoles such as the Xbox or Playstation have built-in streaming, which means you don't need any equipment at all.
5. Become a Graphic Designer
Do you have an eye for the aesthetic? If so, dabble with graphic design. Becoming good requires no prior knowledge, and learning how to work free design software can be self-taught.
Offer to create unique designs for smaller YouTubers or even small businesses to start, and then work your way up as you get better. Entry-level graphic designers can make nearly $4,000 a month, which makes this a great choice for any college student.
6. Enter the Gig Economy
Over the last few years, the gig economy has exploded. Apps such as DoorDash and UberEats have revolutionized food delivery and Uber itself has put taxicabs out of business in some areas.
Sign up for one of these apps if you have a car or even a bike. In some cities or college towns, you are allowed to simply walk food from the restaurant to the person ordering. With whatever means you have, entering the gig economy is a great way to make money online.
7. Build a Social Media Brand
Social media influencers can make an incredible amount of money by simply offering a sponsored post on their page. Take the time to build up a social media following in whatever niche interests you and then offer to be a brand ambassador for a company.
You can also simply offer a sponsored post. In most cases, you could make some changes per post, but if you build a following in the tens of thousands then you may earn as much as thousands per sponsored post.
8. Offer Proofreading or Editing Services
As a college student, you're likely all too familiar with essays. Why not put that knowledge to good use as a productivity hack and offer your services as a proofreader or editor?
With over 4 million blog posts published each day in 2020, the need for editors or proofreaders has never been greater. If you have a knack for the English language, consider signing up for sites like ProofreadingServices that hire talented readers from all over the world.
9. Tutor Others Online
Perhaps you excel at an academic subject and always have. Put that knowledge to good use and offer your services as an online tutor for others. This will require very little effort on your part considering you know the subject, and you get to help others learn as well.
Wyzant is a popular site anybody can sign up on and the best part is that you get to choose your own rate. Keep in mind that with no references you will need to charge a lower rate at first, but you can eventually work your way up to making serious money.
10. Become a Virtual Assistant
Virtual assistants are professionals who handle the day-to-day tasks of busy professionals. If they need an email sent, a phone call made, or an appointment scheduled, you are their go-to person.
You need very little technical skills to thrive in this role, and you can make up to $60,000 a year when starting out!
11. Enter the World of Freelancing
Is there some skill you have that can be marketed? Perhaps you've always been a good writer or are fantastic at coding. Entering the world of freelancing can be done at any age and at any skill level.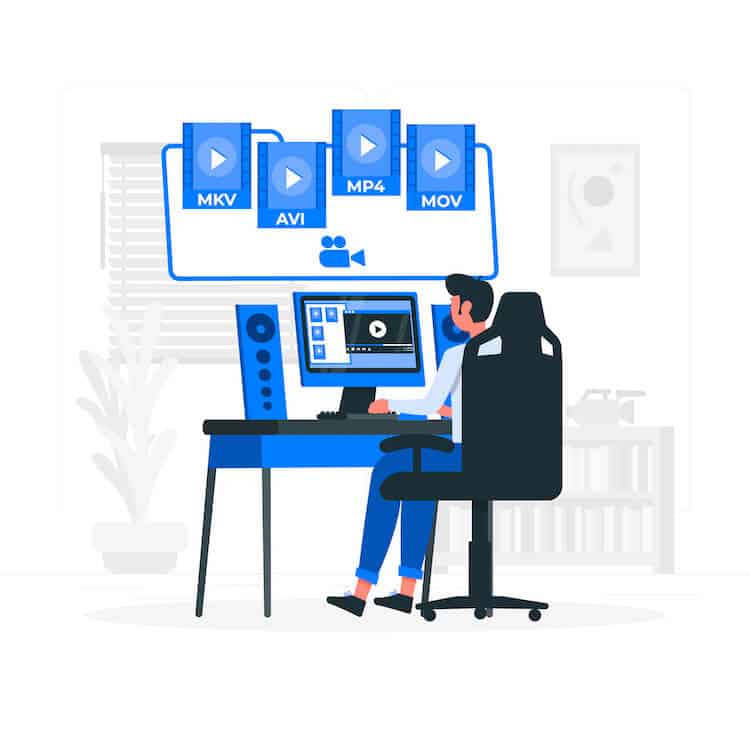 Take advantage of the numerous jobs posted to popular sites like Fiverr and study how many have made their success on these sites.
12. Data Entry
Do you have incredible attention to detail and don't mind staring at spreadsheets for hours? If so, consider becoming a data entry specialist. Jobs such as this are listed on freelance sites like Fiverr and all you need to succeed is a working knowledge of Excel or Sheets.
Keep in mind that this can be a mundane job and isn't for everyone. With that said, if you get good at the job you can earn a lot per hour.
13. Become an Audio Transcriber
Similar to data entry, being an audio transcriber can be a relatively boring, but lucrative job. All you need to do is listen to recorded audio and write out everything you hear. Transcriptionists have been around for years but the rise of freelancing has cast more attention on this profession.
As a college student, this is a great opportunity to start working and gain experience by just listening to audio recordings.
14. Freelance Web Developer
Many people often think you need to have serious skills to become a web developer, but anybody can learn how to create a unique site on WordPress or other platforms. As with anything, practice makes perfect.
With that in mind, becoming a web developer and offering to build sites for those who don't have time is a great opportunity. In fact, you can make nearly $70,000 a year in some areas from this job.
15. Become a Video Captioner
Similar to being an audio transcriptionist, you can volunteer to listen to videos and write the captions that will be displayed on the bottom of the screen. Most companies don't like using auto-generated captions as they aren't accurate, which is where you come in.
Sites like Rev accept captioners on a rolling basis and you can earn hundreds per month just captioning videos.
16. Become a Voiceover Professional
Do you have a talent for acting or a voice that is music to the ears? Consider becoming a voiceover professional if your answer was yes. Members of this field simply record their voices over a script and animators or directors use their voices instead of the originals.
This can be helpful for movies that aren't recorded in English or for animated films or videos. Better yet, it requires little to no skill and can be done from the dorm room.
17. Delve Into Photography
If you are creatively inclined, consider getting into photography. Upload photos to social media and focus on building a brand around whatever you feel like taking photos of. When starting out, you can just use a phone and eventually move up to a real camera if that's what you want.
Conclusion
To make money in college, you need to become innovative. There are countless jobs and side hustles floating around the Internet that you can take advantage of, but only if you are willing to put in the work.
Find a side hustle near you and pursue that job until you land a gig that resonates with you.
With any luck, you may even land a side hustle that can become your main hustle by the time you graduate. For now, focus on finding the right gig and gaining as much experience as possible while you're still young.