Amazon is the largest online retail marketplace in the world, so if you want to grab the consumer's attention, an eye-catching Amazon storefront is essential.
In this post, you'll find out all you need to know about how to make an Amazon storefront. For inspiration, there will also be some well-designed Amazon storefront examples.
What is an Amazon Storefront?
The Amazon storefront is a relatively new feature for AMZN sellers. It allows them to create a customized shopping experience and display all their products on a mini eCommerce website.
When a AMZN storefront is optimized, it can also act as a landing page for advertisements. An Amazon storefront is only available to brand-registered sellers (we'll explain a little bit about what this means later).
Brand-registered sellers can use an Amazon storefront to customize their brand's presence and display their products in a way that's more personalized. A simple way to look at it is that it's a mini website created by Amazon sellers, and they use it to highlight unique brand products they have for sale.
If an Amazon seller is selling products in a range of countries, it's possible to create multiple pages and subcategories.
Other things you can use an Amazon storefront for include designing the customer experience, displaying various products in collections or categories, communicating brand values and promoting deals.
Pros and Cons of Having an Amazon Storefront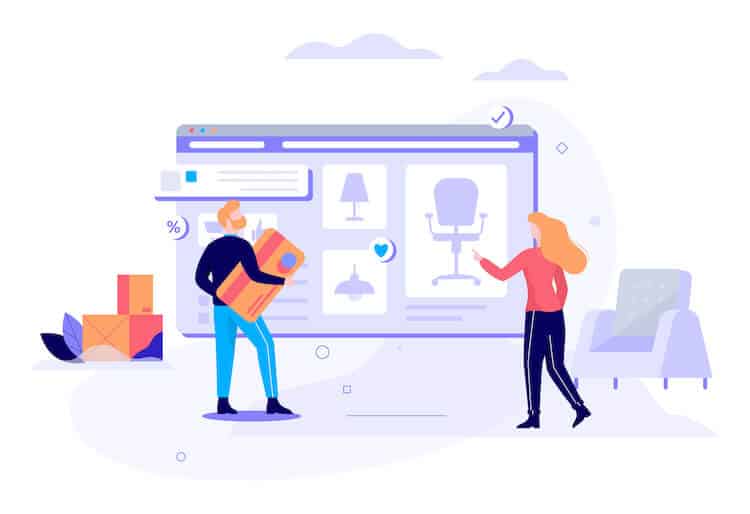 As you might expect, there are both pros and cons of an Amazon storefront, although the pros far outweigh the cons.
Pros of having an Amazon storefront include:
More room to be creative: You can use images, videos, and graphics to your hearts content. There's no limit to the creative potential. You can take the initiative and customize your storefront until you're satisfied with the result.

Brand-specific marketplace: You can display your bestsellers without fear of competition. Customers don't have to carry out individual searches, instead they can browse your catalog. The address of your storefront will be customized, which is another advantage.

No competition: AMZN storefronts are brand-specific so only your brand is on display. On the main marketplace, competition is stiff, but a storefront, there's no such struggle. Customers have no distractions and can make their decisions quickly which increases conversions in the long run.

Understand customer buying patterns: Available store insight tools allows you to see how much traffic your store is getting and the number of sales you're making. The tools also show you what decisions shoppers are making which helps you decide which advertising strategies are working and whether any changes are necessary.

Show customers where to go: Using sponsored ads, you can drive traffic to your storefront rather than leaving them to roam the main marketplace.

Create multiple pages and categories: Your store only shows your products so you can design distinct categories for your products.
The only real disadvantage is that you are overly dependent on Amazon. In addition, you have to be an Amazon seller enrolled in Brand Registry.
Who Can Open an Amazon Storefront?
To create an online store, you must be a registered Amazon seller. In addition, there are some Amazon storefront requirements to meet. For example, you must:
Have an active professional selling plan

Participate in Amazon's brand registry program

Meet Amazon's product and service standards

A good seller performance is a plus
Amazon's brand registry program is a service the company offers to help brand owners protect and manage their registered trademarks on the marketplace. In addition, it gives brand owners more control over their listings and prevents the sale of counterfeit or infringing products.
How Much is an Amazon Storefront?
An Amazon storefront is free. You do not have to pay a fee to open an Amazon store. However, many customers also choose to subscribe to the Professional selling plan, at a cost of $39.99 per month. An individual plan costs $0.99 per unit sold.
Step-by-Step Guide: How to Create an Amazon Storefront
If you've got a step-by-step guide to follow, it makes the process easier to absorb. Here's what you need to do to create your very own Amazon storefront.
Log into Amazon Seller Central and Access Your Amazon Store in the Main Navigation Under the "Stores" Tab
You don't really have to apply for an Amazon storefront. Instead, you should first log in to your seller central or vendor central account.
On the dashboard, click "Stores" and navigate to "Create Store".
Provide a Brand Display Name and Choose a Design Template for Your Storefront
Next step is to choose your brand name from the pop-up. The pop-up should contain your registered brand names. If one doesn't appear, you must confirm you've been approved as a brand-registered seller. Only approved brands appear when a storefront is being created.
Design Your Storefront by Creating Multiple Pages, Adding Navigation Features, and Customizing Tiles with Products, Text, Videos, or Images
Once you've created the two steps above, you'll be directed to Amazon's store builder. You have to enter your brand name and upload your logo.
Ideally, your brand name should be something closely related to your brand, and it shouldn't confuse shoppers.
Next step is to upload your logo as an image. The requirement for your brand image is around 400 x 400 pixels.
Click "Next" and you'll get to select a design or template for your homepage. The templates can be customized by dragging and dropping designs or elements.
There are three types of homepage design templates to pick:
Marquee: Uses bold images to draw shoppers attention to particular products

Product grid: Products are displayed in a grid-like format

Product highlight: You can focus on your bestsellers using video or images
If you'd rather do your own design, there's a blank template for that purpose.
Add Your Product Listings to the Storefront by Selecting the "Product" Tag and Searching for Your Products by Keyword or ASIN
You upload products to your store using tiles, but before you can add them to your storefront, you must first upload them to your seller account. Using your Amazon storefront login, click "inventory" on the dashboard.
Next, select "Add a product", or "Add products via upload".
You can now go to your almost complete store and click "Product" when clicking on a tile.
If you want to add some more products to your store, hold a tile and click "add". If you want to replace a product, click the tile and select "Replace product".
Add Additional Pages to Your Storefront Using the "Add Page" Option in the Store Builder Main Menu (optional)
Adding more pages will help shoppers find your products easily and increase conversions. It's also an effective way to customize your storefront further. Always use new, high-quality photos and try not to use the same images as those on your listing page.
To add more pages, take the following steps:
Click "Add page" in the store builder main menu

Add your new page title (this will be displayed on your store navigation menu)

Add a meta description so customers know what your store is about

Choose a layout
Submit Your Amazon Storefront for Publishing and Wait for Manual Approval (Usually Within 72 Hours)
Always preview your store before sending it for publishing. Check for grammatical errors and typos, differences in brand and image details, and navigation bugs.
If you're happy, you can launch your store by clicking "submit for publishing". It's then a 24-hour wait while AMZN reviews your site.
Ensure Compliance with Amazon's Content Acceptance Policy to Increase Approval Chances
Amazon's Content Acceptance Policy outlines the types of content that are acceptable for use on the platform.
You'll find policy details on the Store Builder page under the "Help" dropdown menu. You can increase your approval chances by checking the requirements and ensuring you meet them.
Examples of Amazon Storefronts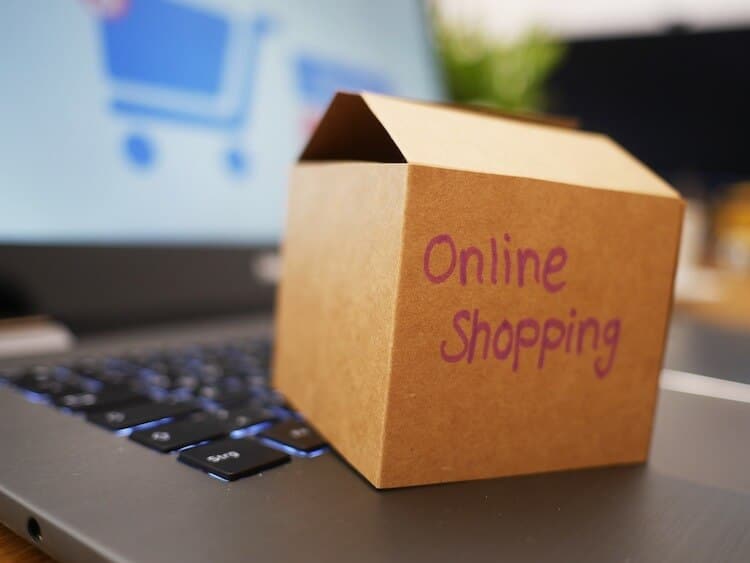 https://pixabay.com/photos/online-shopping-amazon-shop-4532460/
If you're looking for some inspiration for your new store, here are some of the best Amazon storefronts for a head start.
Amazon Basics
The AmazonBasics storefront is an excellent example of how effective a simple design can be.
Petcube
Petcube is a fine example of how a brand can focus on its target audience and shows the ideal balance between product placement and key features.
Beats
Beats storefront shows how to maximize the homepage of your mini-Amazon website. Visitors to the store at once know what is being sold.
How to Drive Traffic to Your Amazon Storefront
Your work doesn't stop once your Amazon storefront is created. There's still a lot to do if you want to build brand awareness and drive engagement. The following ideas should help to drive traffic.
Sponsored Brand Ads
Sellers are allowed to run Sponsored brand ads to promote their storefront and individual products. These ads appear in search results and also on product detail pages. They are a great way to reach customers who might be actively looking for your products.
Brand Bylines
A brands byline appears on a product details page near the title, and it can connect traffic to your Store when customers click on the link.
Display Advertisement Campaigns
Display advertising is a cost-effective, flexible, measurable, and accessible form of advertising that is very effective when used on its own and in combination with other channels.
It can help grow your business by engaging shoppers across the purchase journey, on and off Amazon.
Social Media Campaigns
Social media is a powerful tool for promoting your Amazon storefront. Amazon storefronts have built-in social features which make it easy to share stores on social platforms and reach a wider audience.
Email Marketing Campaigns
With an email marketing campaign, you can deliver a personalized message to your existing customer base or prospects who are likely to become regular customers.
Use targeted emails to highlight new promotions and products. In addition, you can generate more sales when customers visit your store to make a purchase.
Run an Amazon Influencer Program
This program inspires shoppers to visit an Amazon Storefront. Amazon allows influencers to be part of the program and earn commissions. For an influencer to take part in the program, they'll need an Amazon influencer storefront login.
Amazon influencers are content creators, promoting products through Amazon's influencer program.
It's possible to partner with an Amazon storefront influencer to build a unique storefront featuring preferred Amazon products. How to find Amazon influencer storefronts is easy. You usually find storefronts through the influencers associated social media pages by using the right hashtags.
How to Measure the Performance of Your Storefront
As well as working on driving traffic to your storefront, you should also measure its performance and then make any changes if necessary.
You can measure the success of your Amazon Storefront by tracking key metrics such as traffic, sales, and conversion rates. Amazon has a choice of built-in analytic tools you can use to check your Storefront's performance and make data-driven decisions.
Continuously testing and refining your storefront will improve its performance over time.
FAQs
Can anyone do Amazon storefront?
Yes, anyone can open their own storefront, including first and third-party vendors and sellers. However, to create an Amazon storefront, you must be an Amazon seller registered in the Amazon Brand Registry.
Is it free to make an Amazon storefront?
Making an Amazon storefront in completely free. However, you do have the option of setting up a professional selling plan, for which you'll have to pay extra.
What do you need to qualify for an Amazon storefront?
To qualify for an Amazon storefront, you need to be a Brand Registered seller with a trademark on the product you're selling. In addition, you must verify yourself as the brand owner and have an active seller central or vendor central account.
How To Find Amazon Influencer Storefront?
There are several ways you can find Amazon Influencer storefronts. One is to go to the Amazon Live homepage and find videos and live streams from influencers and affiliates. You can also use Instagram and TikTok, use Facebook, or YouTube.
Conclusion
Creating an Amazon storefront supplies great potential for boosting sales and growing your brand. It's possible to take your Amazon business to the next level, whether you're a new seller who wants to establish their business or a seasoned seller.