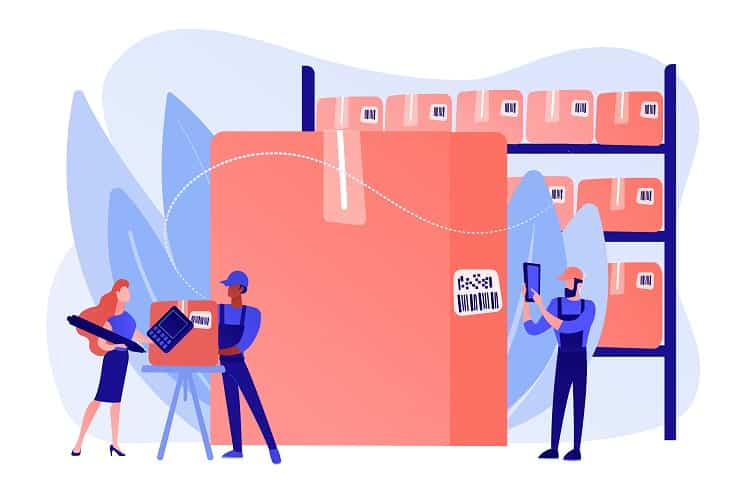 The packaging of your e-commerce products is a great way to enhance the brand identity and better customer experience. There are many factors to consider when designing e-commerce packaging. These steps include defining your brand, researching your target market, and selecting materials and printing techniques. These steps help design branded e-commerce packaging to showcase your brand's unique personality. This step-by-step guide will assist you in designing branded e-commerce packaging.
Determine Your Brand's Identity
The first step in designing e-commerce packaging requires understanding your brand's identity. Identifying your brand is about how it represents your values, your personality, and what makes you stand out. Creating packaging that reflects your brand's essence requires understanding who and what it is.
Your brand's visual aesthetic, tone of voice, and overall messaging should be defined based on your target audience, industry trends, and competitors' strategies. You can establish a memorable and cohesive brand experience by developing a unique brand identity, not only capturing your customers' attention.
Identify the Packaging Requirements
You must identify the packaging requirements to design e-commerce packaging that meets your business needs and protects its products. If you are selling luxury candles online, the candle packaging should also have internal dividers or inserts to prevent the candles from colliding, minimizing the risk of breakage.
Additionally, glass candle packaging often incorporates cushioning materials like foam or bubble wrap to offer extra protection. Also, you should consider your product's size, weight, fragility, and legal or regulatory requirements.
Ensure your packaging is durable enough to withstand potential hazards during shipping and handling. Designing packaging that meets these needs will enable you to create functional and protective products and make storage, shipping, and handling faster and more economical.
You will ensure that your products reach your customers safely and contribute to a seamless customer experience.
Research on Your Target Market
An essential step in designing customer-friendly e-commerce packaging is researching your target audience. It's essential to understand your customers' preferences, interests, and demographics so you can create packaging that caters to them.
To gain insights into your customer's purchasing behavior and expectations, conduct surveys, analyze customer data, and study market trends. Using this research, you can determine the visual style, messaging, and overall design elements that will engage your target audience and connect with them.
Your packaging can capture their attention, enhance their overall shopping experience, and encourage repeat purchases by addressing their preferences.
Make Unboxing Memorable
When designing e-commerce packaging, creating a memorable unboxing experience is essential. Packaging should go beyond its functional aspects to enhance the excitement and delight of receiving a package. You can surprise and engage your customers using custom tissue paper, branded stickers, or personalized thank-you notes.
Your packaging should evoke positive emotions and align with the brand's aesthetics. Customers will remain loyal to your brand if you provide a memorable unboxing experience. They will also be encouraged to tell their friends and family about their positive experiences.
Graphics for Packaging Design
Create impactful e-commerce packaging by designing graphics communicating your brand's message to customers. To ensure consistency with your overall brand aesthetic, incorporate your logo, colors, and typography first. Ensure your visuals, patterns, and illustrations are related to your products and target audience.
To make informed decisions, customers also need clear and concise product information. You can use packaging graphics on your product to communicate your brand's value to the consumer and make it visually appealing.
Include Your Brand Elements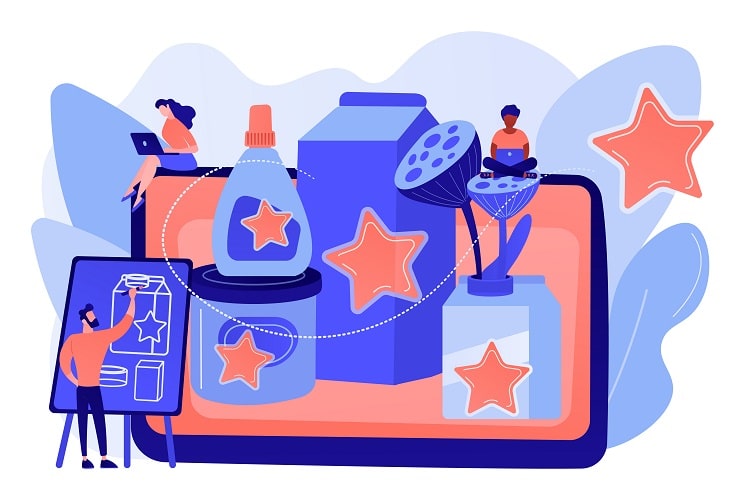 The packaging you design for e-commerce must include your brand elements. Various branding elements define your company, including a logo, a tagline, colors, typography, and other visual or textual elements. Prominently display these elements on your packaging to reinforce your brand identity and create a cohesive visual experience for your customers.
Your brand must be consistent if you want your customers to recognize and connect with it immediately. When you combine your brand elements effectively, you can develop packaging that conveys your brand's personality and values and creates a strong brand presence.
Material and Printing Choices
Designing e-commerce packaging requires choosing suitable materials and printing methods. You should align your brand's image with your chosen materials and provide adequate product protection. It would be best to consider whether your products meet environmentally friendly goals.
Maintain their aesthetic appeal while dealing with the rigors of shipping by choosing durable materials. You can also enhance your branding by using various printing techniques. Embossing, foiling, or spot UV techniques can make your packaging more memorable and engaging.
Whether used for e-commerce, shipping, retail packaging, or organizing goods, box packaging is a trusted solution combining functionality, protection, and aesthetics in one package. The packaging you choose for your brand should showcase the quality of your brand while also enhancing the overall unboxing experience for customers.
Make Improvements and Tests
When designing e-commerce packaging, testing, and iteration are essential steps. To ensure your packaging resonates with your target audience and achieves your requirements, you should test your prototypes once you have them. The testing phase should include considerations such as functionality, aesthetics, and customer feedback.
Ensure the packaging performs well during shipping, is easy to open, and protects the product well. You can make necessary adjustments and improvements by obtaining feedback from a wide range of people, including your target customers. A product that delivers an exceptional unboxing experience and leaves a lasting impression on your customers can be enhanced by iterating on your design based on feedback and testing results.
Cost of Logisticsa
The design of e-commerce packaging should consider logistics and cost. As part of your packaging design, you should not only consider the visual appeal of your packaging but also consider how practical it is for shipping, storing, and handling. To minimize shipping costs and ensure compliance with shipping restrictions, consider the packaging's dimensions and weight.
Moreover, it would be best if you considered how the materials will impact the cost. A balance between aesthetics and cost-effectiveness is crucial to ensuring your packaging aligns with your budget. When carefully considering logistics and costs, you can provide customers with an exceptional experience and optimize operational efficiency.
Find Packaging Supplier
Designing e-commerce packaging requires consideration of logistics and cost. As well as being visually appealing, your packaging design should be practical and efficient for shipping, storing, and handling. Ensure the packaging meets shipping restrictions and minimizes transportation costs by evaluating its dimensions and weight. In addition, keep in mind the cost implications of the materials used.
For your packaging to stay within your budget, it's essential to balance aesthetics and cost-effectiveness. Suitable packaging can enhance the customer experience while optimizing operational efficiency.
FAQs
What is the best packaging for e commerce?
Choosing the packaging, for e commerce involves considering various factors, including the nature, dimensions, weight and delicacy of the product.
Some common materials used for e commerce packaging include cardboard boxes, cushioned envelopes or mailers poly mailers, bubble wrap for protection, foam inserts for added safety measures along with tissue paper and stickers, for a touch.
Conclusion
Make sure your branded e-commerce packaging does more than reflect your brand; it should also create a positive and memorable customer experience. You can enhance customer satisfaction and loyalty by designing packaging aligned with your brand identity.