Amazon Prime has completely transformed the way individuals shop online presenting a plethora of advantages such, as shipping, streaming services, and much more.
The convenience and perks it offers undoubtedly make it an appealing option for consumers. However, you might be contemplating whether the membership fee, currently priced at $139 per year genuinely justifies its benefits.
This article aims to delve into some of the downsides and cons of Amazon Prime equipping you with insights to help you make an informed decision regarding its suitability for your shopping and entertainment requirements.
What is Amazon Prime?
Amazon Prime is a subscription based service designed to enhance your shopping and entertainment experience
As a Prime member you gain access to an array of perks, including prompt and cost free shipping, exclusive deals, during Prime Day events and much more.
Once you become a Prime member, a whole new world unfolds through Prime Video. This platform houses a selection of movies, TV shows and riveting Amazon Original Series.
Moreover Amazon Music Unlimited allows you to immerse yourself in millions of songs that cater to your preferences.
For readers Prime membership encompasses the realm of Prime Reading. This feature grants you access to thousands of captivating books, magazines and other literary delights.
For added entertainment, beyond reading and streaming your Prime membership also includes Twitch Prime. This fantastic feature offers you, in game bonuses, free games and a monthly Twitch channel subscription.
Speaking of online shopping Amazon Prime truly stands out in this domain.
As a Prime member, you're offered:
Free and fast shipping options, including the popular 2-day delivery.

Early access to Lightning Deals and Prime Day deals.

Prime Pantry access, allowing grocery shopping with exclusive savings.

Amazon Fresh, bringing groceries and everyday essentials to your doorstep.
If you're an Amazon seller or using the Amazon Marketplace and Fulfillment by Amazon (FBA) having a Prime membership can offer you perks and advantages.
Moreover if you run a business subscribing to Amazon Business Prime can assist you in handling your expenses while enjoying discounts and offers.
Being a Prime member also opens the doors, for enrolling in the Amazon Prime Rewards Card program, which grants you Amazon points and various rewards, for your purchases.
Furthermore as an Amazon Prime subscriber you gain storage space for your cherished memories through Amazon Photos ensuring that you never have to worry about running out of storage capacity.
How Much Does Amazon Prime Cost?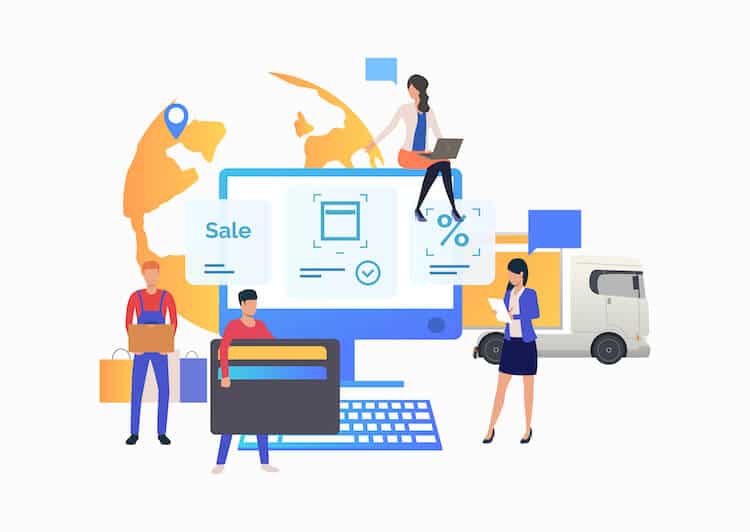 Knowing the costs associated with Amazon Prime can help you decide if the service is the right fit for you and your needs.
There are two primary payment options for Amazon Prime:
A monthly subscription fee of $14.99.

An annual subscription fee of $139 per year.
For college students, Amazon offers the Prime Student plan at a discounted rate of $69 per year.
For businesses, Amazon offers a separate plan called Amazon Business Prime.
This plan includes benefits specific to businesses, such as exclusive pricing, tax exemption, and analytics tools, alongside the standard Prime features.
The pricing structure differs depending on the number of users. Begins at $179, per year.
If you are a shopper on Amazon and utilize their services like Prime Video or Amazon Music Unlimited the Prime membership might offer value for its price.
Nevertheless certain users may consider the membership cost to be unjustified particularly if they already subscribe to alternative streaming platforms like Apple Music or Google Play Music or if they infrequently make purchases from Amazons marketplace.
It is essential to assess whether the advantages of Prime align, with your requirements and justify the expenses involved before committing to a subscription.
How Does Amazon Prime Work?
When enrolling in Amazon Prime individuals have the option to select either an annual subscription. Opting for the plan provides a discounted rate compared to the payment alternative.
For students who hold a membership they can also enjoy reduced costs, on their subscriptions by selecting the package.
Once you become a Prime member you gain access to a range of streaming content through Prime Video. This includes an assortment of TV shows and movies that you can enjoy at your convenience.
Additionally as a Prime member you can benefit from Amazon Music. This service offers ad streaming. Allows you to enjoy offline playback of millions of songs.
Prime Reading is another advantage included in the membership granting access to a collection of books and magazines. Moreover Prime Photos enables you to store a number of photos, on Amazon Drive.
Amazon Prime also comes in handy for regular and Amazon Business customers.
Members get free two-day shipping or even same-day delivery on selected items if the purchase amount is above a certain threshold.
Furthermore, the subscription includes access to special deals like Prime Pantry, Amazon Fresh for grocery delivery, and discounts on Amazon Music Unlimited.
For those interested in gaming, Amazon Prime includes Twitch Prime, which offers free in-game content, ad-free viewing on Twitch, and a monthly channel subscription.
Last but not least, Amazon Household allows Prime members to share their benefits with up to two adults and four children.
To manage your Amazon Prime subscription, visit the 'Prime' central section in your Amazon account and select 'Upgrade, Cancel, and More' to make changes as needed.
It's crucial to note that some benefits and features may differ based on your location.
What are the Benefits of Amazon Prime?
As an Amazon Prime member, you have access to a wide range of benefits that extend beyond simply getting your online purchases quicker.
To better understand why people choose to use Amazon Prime, let's explore some of the greatest advantages it offers.
1. 2-Day Shipping
First and foremost Amazon Prime provides its members with the benefit of free two day shipping, on millions of items ensuring that your packages arrive promptly and efficiently.
Moreover if you happen to live in a location you may even qualify for the perk of free same day delivery on over a million items when you reach a minimum spend of $35.
Whats more you can also make use of Prime Now a service that allows you to indulge in 1 and 2 hour delivery, for a range of select products. This means that you can have your desired items delivered to your doorstep in no time
2. Entertainment options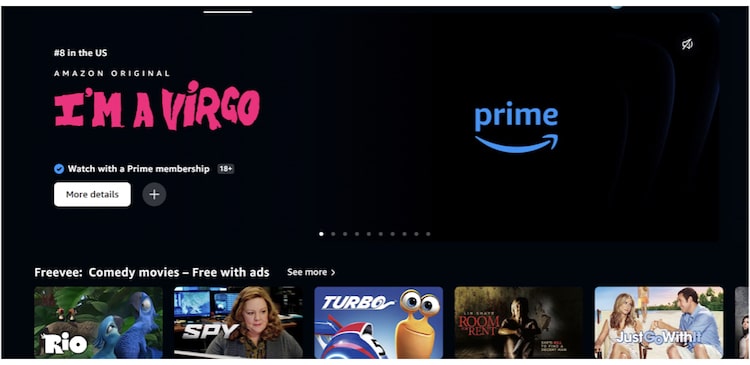 Image: Amazon Prime Video.
When it comes to entertainment having a Prime membership offers you some benefits. One of the highlights is Prime Video, a streaming platform that gives you access, to a range of TV shows and movies. You'll be delighted to find a selection of titles, including those created exclusively for Amazon.
In addition to Prime Video you also gain access to Prime Music. This wonderful feature allows you to enjoy over two million songs and numerous playlists without any ads interrupting your listening experience.
If you're a music enthusiast looking for a extensive library you can take advantage of a discounted price for Amazon Music Unlimited—a fantastic offer available exclusively to Prime members.
The perks don't stop there! As an Amazon Prime member you can also enjoy Prime Reading, which lets you borrow from a rotating collection of books, magazines, comics and other enjoyable reading materials. It's a way to immerse yourself in captivating stories and stay updated with the trends.
For all the gamers Twitch Prime is another exciting benefit to explore. With Twitch Prime you'll receive in game content. Even get a subscription to a Twitch channel of your choice every month—just another way to enhance your gaming experience.
With all these perks being an Amazon Prime member truly elevates your entertainment options. So go ahead. Indulge, in the benefits that await you!
3. Photo Storage
Alongside these wide-ranging features, Amazon Prime members can also make use of Amazon Photos for unlimited photo storage and benefit from family-oriented Amazon accounts such as Amazon Household, Amazon Family, and Amazon Business Prime.
These allow you to share certain Prime benefits with your family members or colleagues while managing spending and purchasing more efficiently.
The diverse range of benefits, from entertainment to convenience, is what keeps millions of Amazon Prime members hooked on the service year after year.
Amazon Prime Cons
1. Amazon Prime Is Expensive
Amazon Prime might seem like a good deal with its numerous perks, but there's no denying that it is expensive.
The yearly membership fee is now $139, and if you opt for the monthly plan, you'll pay $14.99 each month.
For some people, this cost may be too high, especially if you don't use all of the services it provides or you're not a frequent online shopper.
2. Amazon Prime Isn't Your Only Retail Membership
Before committing to Amazon Prime, realize that other retail memberships are available.
Companies such as Costco and Walmart offer memberships with competitive pricing and various perks.
It's essential to compare these options and see which one best fits your shopping habits and budget.
3. Grocery Delivery Is a Limited Amazon Prime Benefit
While Amazon Prime does offer grocery delivery through Amazon Fresh and Whole Foods, the availability of this benefit is limited.
Grocery delivery services may not be accessible in all areas, making it a less valuable perk for some users.
Before signing up for Prime, check if grocery delivery is available in your area.
4. There Are Other Sources of E-Books and Video Streaming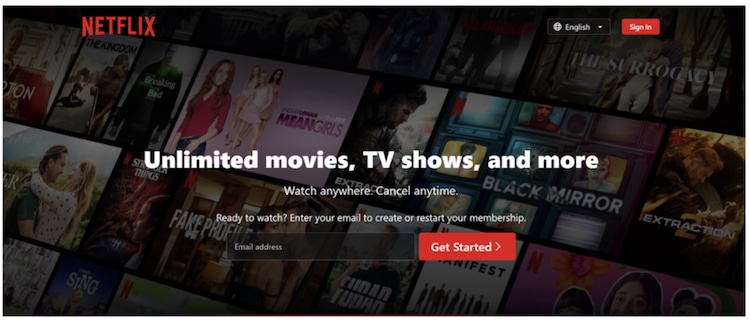 Prime membership includes access to Prime Video and Prime Reading, but remember that there are alternative sources of e-books and video streaming.
Netflix, Hulu, and HBO Max all offer extensive libraries of movies and TV shows, while platforms like Audible, Libby, or Scribd provide access to audiobooks and e-books.
Evaluate whether Amazon Prime's content offerings are genuinely worth the cost for you.
5. You Can Join Amazon Prime for Only a Month or Two at a Time
If you're unsure about committing to a yearly Prime membership, consider trying it on a monthly basis instead.
This way, you can evaluate the service's value to you.
Should you want a Prime membership for a specific event like holiday shopping, a short-term membership is perfect.
6. You Can Get Free Shipping Without a Prime Membership
Free shipping is one of the main perks of Amazon Prime, but it is possible to get free shipping without being a member.
Many items on Amazon offer free shipping for non-Prime members if their order exceeds a certain amount, usually $25 or more.
If free shipping is your main motivation for joining Prime, remember that there are alternative ways to access it.
Keep these Amazon Prime cons in mind as you evaluate whether the membership is the right choice for you.
You might be interested to check those related posts as well:
FAQs
What are the Pros of Amazon Prime?
Amazon Prime offers a wide range of benefits, such as free two-day shipping, access to exclusive deals, and a vast library of streaming movies and TV shows.
Moreover, Prime members can enjoy free music streaming and unlimited photo storage through Amazon Photos.
Another advantage is access to Amazon Prime Reading, where you can find a selection of ebooks, magazines, and comics at no additional cost.
With these numerous benefits, you'll find that Amazon Prime has plenty to offer for its annual membership cost of $139.
How to Save on an Amazon Prime Subscription?
If you're looking to cut down on your expenses, for an Amazon Prime subscription there are a strategies you can consider.
Firstly you have the option of subscribing to Amazon Prime Video on a basis for $8.99. This could be a choice if your main focus is streaming movies and TV shows.
Another avenue you can explore is the Prime Student program provided by Amazon. Eligible students can avail themselves of a 50% discount making it a cost effective option.
Lastly it's worth staying alert for events such as Amazon Prime Day. During these events Amazon often offers discounted rates, for a membership. Keep an eye out for these opportunities to potentially save some money.
How to Cancel an Amazon Prime Account?
If you ever wish to cancel your Amazon Prime account the steps involved are quite simple and straightforward.
To begin log in to your Amazon account. Locate the "Accounts & Lists" section.
Within this section click on "Your Prime Membership" to access the membership management page.
On this page you will come across the cancellation option situated on the side of your screen.
Carefully adhere to the instructions presented on screen to successfully finalize the cancellation process.
It's crucial to cancel your subscription promptly, as some users find it complicated to cancel, leading to unintended charges.
Conclusion
As a quick recap, remember that Amazon Prime comes with a monthly or annual fee that may not be worth it if you don't shop on Amazon frequently or utilize the platform's media services.
Before deciding whether to commit to an Amazon Prime membership, you should thoroughly evaluate the cons we've outlined and determine whether the benefits align with your needs and preferences.