Adjectives will bring life and breathe substance into your communication and writing.
In this article, we will explore different adjectives that start with E, so that you can communicate more effectively.
Adjectives that Start with E 2023
Adjectives are used to describe a noun or pronoun in a sentence. They're typically used before the occurrence of a noun and can help readers and listeners visualize the topic.
These questions might be:
What kind?
Whose is it?
Which is it?
Here is a list of E adjectives:
Eager
Ear-Piercing
Ear-Splitting
Early
Earnest
Earth-Shattering
Earthshaking
Earthy
East
Eastern
Easy
Easy-Going
Eatable
Ebullient
Eccentric
Echoing
Ecological
Economic
Economical
Economy
Ecstatic
Edgy
Edible
Editable
Educated
Educational
Eerie
Effective
Effervescent
Efficacious
Efficient
Effortless
Effusive
Egalitarian
Ego-Maniacal
Egocentric
Egotistical
Egregious
Egyptian
Eight
Eighth
Elaborate
Elastic
Elated
Elderly
Electric
Electrical
Electrifying
Electronic
Elegant
Elementary
Elevated
Elfish
Eligible
Elite
Eloquent
Elusive
Emaciated
Embarrassed
Embarrassing
Embattled
Embittered
Emblematic
Emboldened
Embroiled
Emergency
Eminent
Emotional
Emotionless
Empirical
Empty
Enamored
Enchanted
Enchanting
Encouraged
Encouraging
Encrusted
Endangered
Endearing
Endemic
Endless
Endurable
Enduring
Energetic
Energizing
Enforceable
Engaging
Engrossing
Enhanced
Enigmatic
Enjoyable
Enlarged
Enlightened
Enormous
Enraged
Ensuing
Enterprising
Entertaining
Enthralling
Enthused
Enthusiastic
Enticing
Entire
Entrancing
Entrepreneurial
Enumerable
Env
ious
Environmental
Episodic
Equable
Equal
Equanimous
Equidistant
Equitable
Equivalent
Erect
Eroding
Errant
Erratic
Erroneous
Eruptive
Escalating
Esoteric
Essential
Established
Estimated
Estranged
Eternal
Ethereal
Ethical
Ethnic
Euphemistic
Euphoric
European
Evasive
Even
Even-Tempered
Evenhanded
Eventful
Eventual
Everlasting
Evil
Evocative
Exact
Exacting
Exaggerated
Exalted
Exasperated
Exasperating
Excellent
Exceptional
Excessive
Excitable
Excited
Exciting
Exclusive
Excruciating
Excusable
Executable
Exemplary
Exhausted
Exhausting
Exhaustive
Exhilarated
Exhilarating
Existing
Exotic
Expandable
Expanded
Expanding
Expansive
Expectant
Expected
Expedient
Expeditious
Expendable
Expensive
Experimental
Expert
Expired
Expiring
Explainable
Explicit
Exploding
Exploitative
Exploited
Explosive
Exponential
Exposed
Express
Expressionless
Expressive
Exquisite
Extemporaneous
Extendable
Extended
Extensive
Exterior
External
Extra
Extra-Large
Extra-Small
Extraneous
Extraordinary
Extravagant
Extreme
Exuberant
Eye-Popping
Positive Adjectives that Start with E 2023
There are many kinds of adjective words that can be used, but in general they can be categorized in two ways: as positive and negative words.
Positive adjectives that start with E might be:
Educative. Example: That article was very educational.
Eloquent. Example: The speed from the president was eloquent.
Here is a list of positive E adjectives:
Eager
Early
Earned
Earnest
Earthy
Easy
Easygoing
Ebullient
Economic
Ecstatic
Edgy
Edifying
Educative
Effective
Efficient
Efflorescent
Effortless
Elaborated
Elated
Elating
Electrifying
Elevated
Eligible
Eloquent
Emergent
Emotive
Empathetic
Emphatic
Employable
Empowered
Enabling
Enchanting
Encyclopedic
Endless
Energetic
Energizing
Engaging
Enhanced
Enjoyable
Enlivened
Enough
Entire
Enviable
Epic
Epical
Equable
Equal
Equipped
Equivalent
Equivocal
Essential
Ethical
Eucharistic
Evanescent
Evangelical
Eventful
Every
Everyday
Evident
Exact
Exalted
Exceptional
Excitant
Excited
Exciting
Exclamatory
Exclusive
Excusable
Expandable
Expected
Expensive
Expert
Express
Extra
Extraordinary
For a list of positive words that start with e, read our article!
Negative Adjectives that Start with E 2023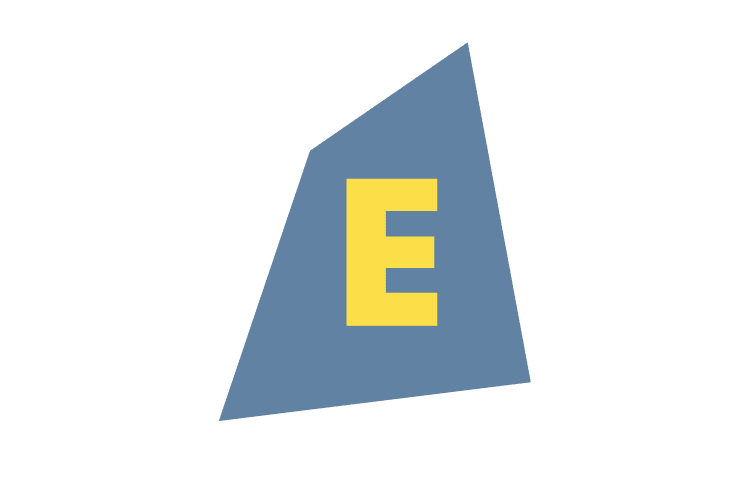 There are also many negative adjectives that start with E.
Below are a few examples:
Eerie. Example: The old house looks eerie.
Evil. Example: The villain was very evil.
Here is a list of negative E adjectives:
Ear-Piercing
Ear-Splitting
Earless
Eerie
Egocentric
Egotistical
Eliminated
Elimination
Emasculated
Embarrassed
Embarrassing
Embattled
Embittered
Embroiled
Emptied
Encroached
Encroaching
Encrusted
Encumbered
Endangered
Endangering
Ended
Endemic
Endemical
Enemy
Enfeebling
Enforced
Enraged
Enraging
Enslaved
Entitled
Entrapped
Enveloping
Epileptic
Erased
Eroded
Eroding
Errant
Erratic
Erroneous
Evading
Evasive
Evil
Evildoer
Eviscerated
Exacerbated
Exacerbating
Exaggerated
Exaggerating
Exceeding
Excess
Excessive
Excluded
Excruciating
Exhausted
Exhausting
Exiled
Exorbitantly
Expendable
Expending
Expired
Explicit
Exploded
Exploitative
Exploited
Expressionless
Expunged
Expurgated
Exterminated
Extinguished
Extorted
Extramarital
Extraneous
Extreme
Eyesore
LEARN HOW TO MAKE $10K PER MONTH
Get My Book For FREE (Worth $15 on AMAZON)

Take Advantage Of This Special Offer Only For Today! Get my $15 book for FREE when you subscribe to my newsletter and I will show you the way to your first $10k month in less than one year.
Adjectives that Start with E to Describe a Person 2023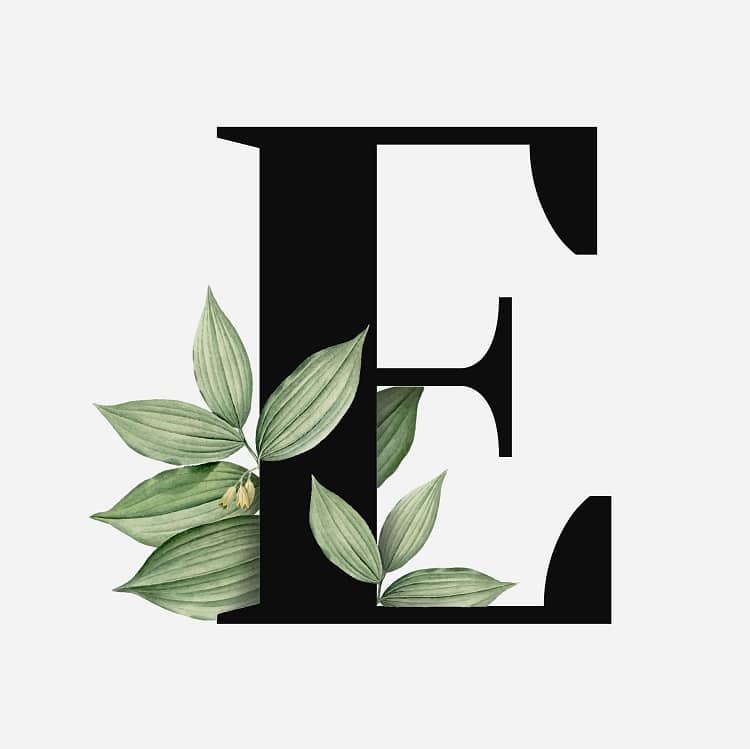 There are hundreds of adjectives that start with E that you can use to describe people (both negative and positive!)
Examples you might use are:
Exotic. Example: Her necklace looked very exotic.
Elderly. Example: His grandpa looked elderly.
Here is a list of E adjectives you can use to describe someone:
Early
Easy
Echoing
Educated
Educational
Effective
Efficient
Egyptian
Eighth
Elderly
Elementary
Elfin
Elfish
Eligible
Elite
Emblematic
Eminent
Empowered
Endangered
Enduring
English
Enlarged
Enormous
Entire
Enviable
Equable
Equal
Equidistant
Equitable
Erect
Errant
Erratic
Essential
Established
Estimable
Estranged
Eternal
Ethiopian
Ethnic
European
Evasive
Even
Evenhanded
Eventful
Everlasting
Evil
Exact
Exemplary
Existing
Exotic
Expected
Experienced
Expert
Explicit
Exploited
Exposed
Expressionless
Exquisite
Exterior
Extraneous
FAQs
What are positive words that start with E?
A few positive words that start with letter E include: Excellent, Efficient, Empathy, Energetic, Enthusiastic, Easygoing, Enlightened, Earnest, Endearing, Empowered, Esteemed, Exquisite, Extraordinary, Exuberant, Educated, Elegant, Enduring, Elevated, Expressive, and Engaged.
What are the least common words that start with E?
A few uncommon words that start with letter E include: Eclectic, Ephemeral, Epiphany, Esoteric, Ethereal, Euphoric, and Exquisite.
What are some personality adjectives that start with E?
A few personality adjectives that start with letter E include: Empathetic, Enthusiastic, Exuberant, Easygoing, Endearing, Efficient, Ethical, Elegant, Enlightened, Eloquent, Empowered, Earnest, Experienced, Eccentric, Expressive, and Extroverted.
You might be interested to check those related posts as well:
Conclusion
We have highlighted some examples of positive and negative adjectives and words that start with E, there are hundreds of choices to choose from.
Remember, every chance you get to describe a noun is an excellent time to use a nice E adjective.