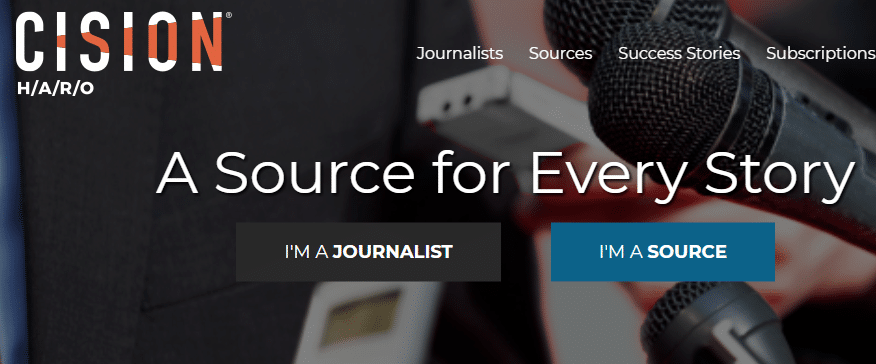 Building links today is far harder than it used to be. Directory submissions are not as useful as they once were, and buying links is frowned upon so fiercely by the main search engines that your site could suffer ranking penalties if it is detected that you are doing so.
So, how can you build links that are valuable, relevant, and 'safe'? Well, guest blogging is a good option, but that's of limited utility and can be quite time consuming. Even with guest blogging it's easy to fall foul of Google's promotional guidelines. It's better to let someone else write about your company of their own volition, and provide their own, natural link. One way to attract attention to your company for that purpose is with HARO.
Help a Report Out
HARO is a website that aims to connect 'experts' with reporters. A reporter will publish a request, and then HARO will send out that request in an email, along with other, related requests, to the network of experts, brand owners and individuals that are interested in hearing about opportunities to be featured in articles.
HARO isn't perfect – it's not a heavily curated service, so anyone can send requests, and when you respond to them there's no guarantee that if you respond to the request the reporter will use you – or that their own website is a high quality, desirable one that you would want to have links in. However, HARO not designed to be a link building service.
It's a service intended to help reporters, and the benefit for you as a brand owner is secondary. When you sign up for emails, you will get a choice of getting three emails per day, or a digest. It's best to opt for three a day, because this means you'll see the requests shortly after they are made, and before other 'experts' respond. Check your inbox three times a day (5:35 a.m., 12:35 p.m. and 5:35 p.m. ET), Monday through Friday. HARO doesn't send emails on weekends.
HARO, when you use it properly, can be a really good PR tool. Responding to the interview and quote requests that go out in the mailing list isn't the only thing that you should do, however. Set up an "Our Business in the Media" page, and link to the articles that get written about you, along with a message that says that you welcome enquiries from other journalists. Over time, you might find that you start getting contacted by journalists in your local area for online interviews, podcasts, and even print, radio and TV appearances. Your long term goal should be to become a 'go to' person for information about your niche.
A Diverse Marketing Tool
HARO is a good way of building your brand – the links are useful from an SEO point of view, but being mentioned in interviews and being quoted as an expert when it comes to certain topical issues is important from a brand building perspective as well. Marketing is hard, and PR-sanitised messages, while very useful, will only get you so far.
If you're thinking of experimenting with HARO, start by putting together a brand kit that includes information about your business, some quotes, some photographs, and a list of awards or noteworthy achievements that you'd had in recent times. This will act as a good starting point – something that you can fire off to publications that you're interested in working with. Remember that there are a lot of people subscribed to HARO's mailing lists, and you will be competing with other 'experts' for the attention of the reporters, so you need to give them a compelling reason to want to talk to you.
With patience, you can get a lot of value out of using HARO for link building. It will give you a diverse profile of relevant links within your niche. Be sure to use other tactics as well, though, for maximum authority and relevance.