Times have changed and so have the leads that star in the play of the world. Earlier it was the progress of Hardware Development that occupied the main stage of the Technological world. But the last decade has seen a shift and now it is Software Development that Occupies the Centre Stage.
Don't get us wrong, the hardware still is and will remain important to the Tech World but its importance has become secondary to Software. With Software now running the game, there was an influx of firms developing and selling software trying to make the most of the 21st Century's Technological Gold Rush.
With oncoming changes and refinements in how software was marketed and offered, the concept of Software as a Service (SaaS) came to prominence. SaaS is a method of Software Delivery and Licensing in which software is accessed online via a subscription rather than being purchased outright and installed on offline machines.
All these changes lead to the growth of the Software sector with many newcomers being added each day. The market may be huge but so are the number of players competing for its share. If you want to grow your SaaS business efficiently, you need a good Growth Strategy.
SaaS is different in comparison to other sectors and hence needs a strategy that can well cater to the growth requirements. Wondering how to strategize to grow your SaaS Business?
Worry not, we shall help you out. We've shortlisted some easy but efficient, low-risk high-yield strategies for you to consider.
Free Product Trials
Though offering free trials is not a new concept, it hasn't seen industry-wide adaptation despite being an effective and efficient way of lead generation. The best way to lure a customer is by letting him have an experience of using your product. If you're providing the value your customer seeks, then your chances of making a sale are boosted exponentially.
As Software is provided via Cloud, there are no additional costs a company needs to incur in order to provide a free trial. One thing that needs to be ensured is a positive customer experience while using the software. At the end of the day, you're only going to make the sale of your potential customer finds value and likes the experience of using the software that you have on offer.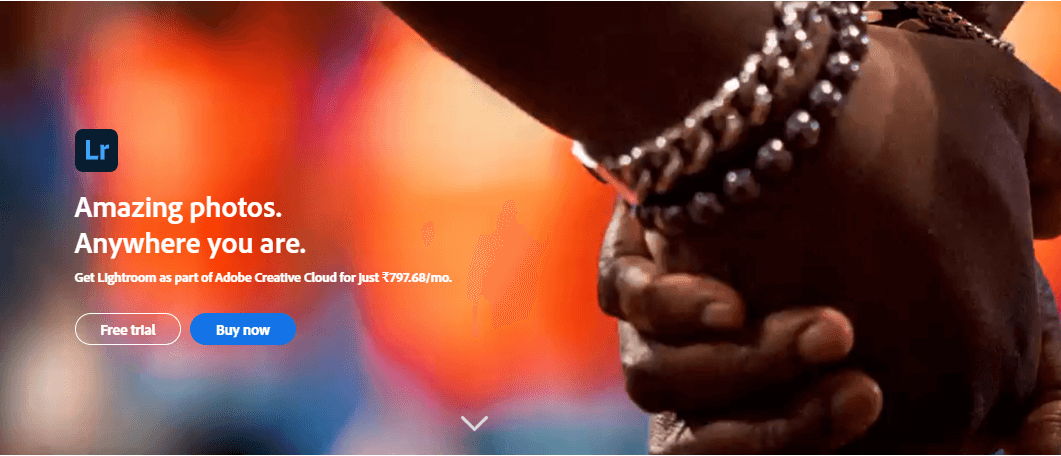 Source: Adobe
Get your product reviewed by reputed independent reviewers
The online space is full of Independent reviewers who try out different software and publish reviews regarding their experience of using the said software. Many of these reviewers have a good reputation and following among the Tech World. This can be capitalized on by SaaS businesses to grow more and compete better with other competitors.
Submitting your software for an independent review has two benefits. The first being that if your software is very well made and provides better value than the competition then it will be reviewed well by the independent reviewer which in term will lead to increased sales for your product.
The second being that as the review is an independent one, a SaaS business will be able to identify all the areas of their software that need to be worked on in order to provide users with a good experience and better value than that being offered by the competition.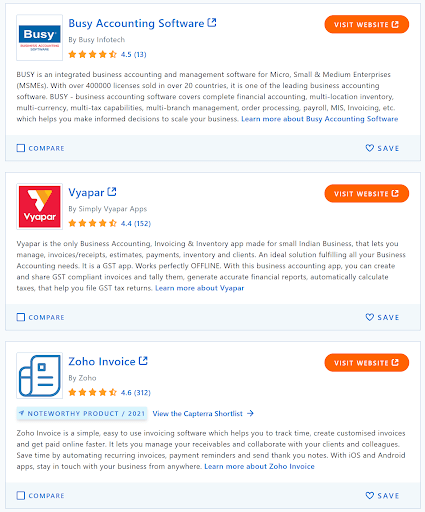 Source: Capterra
Referral Marketing
Referral Marketing is a low-cost way of generating leads effectively and should find a spot in your SaaS Business' Digital Marketing Strategy. However, the quality of leads being generated will always depend upon how your system of referrals works and the type and manner in which you're providing referral incentives. This necessitates a well-designed referral program that can be mutually beneficial to both the business and the customer.
The business needs to ensure they have a landing page on their website to handle all referral related activities. Integrating easily visible buttons to share the referral links over to different social media platforms will ensure the process of making referrals is hassle-free for the users.
Laying down easy to understand and clear terms and conditions regarding how referrals work and how, when and in what manner the referral incentives will be paid out is also necessary to minimize any disputes arising out of the Referral Marketing Program. If integrated well with a businesses' Social Media Strategy and Digital Marketing Strategy, Referral Marketing yields positive results and growth for the firm.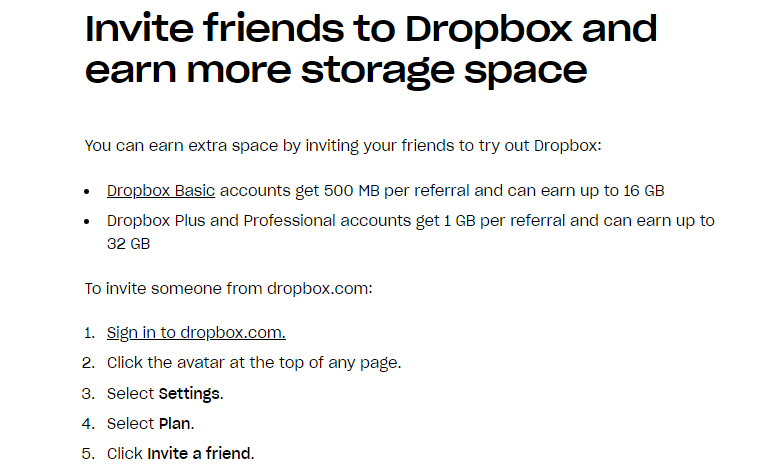 Source: Dropbox
Simplifying Sign-up Process
The Sign-up process is where the process of making a sale begins. The quicker the process of making a sale, the lower are the chances of the sale not falling through. This step is especially important if you're offering free trials for your products.
Experts suggest having a two-step sign-up process, wherein the first you collect primary details such as name and email address while in the second you only ask for the most relevant, necessary, and easy to provide information. This shortens your Sign-up process and makes it hassle-free which in turn enhances the user experience.
Another way in which the sign-up process can be simplified is by utilizing third party authentication. Enabling users to log in via their Google, Facebook, Apple, etc accounts not only makes the sign-up a one-step process but also provides you with verified email addresses and other additional customer information made available by these sites with user permission.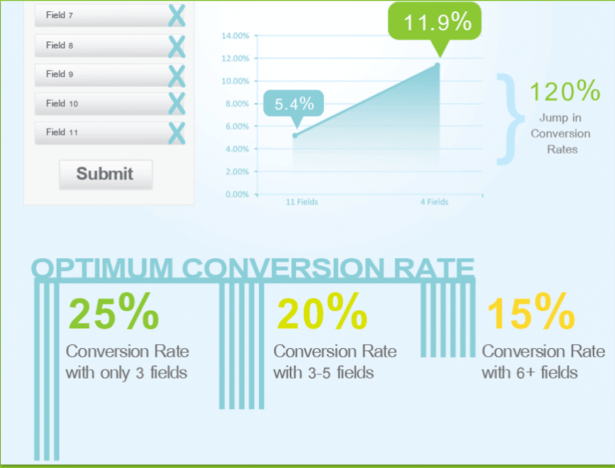 Source: WP Manage Ninja
Clear and Attractive Pricing
Pricing the different tiers of service and features of your software is an important thing. It is a general rule that one should price their plans in accordance with the actual value being offered. The online space is full of businesses trying to cannibalize each other's marketing share, hence, it becomes imperative to provide the best value for the price in order to stay relevant and grow.
Another thing to pay attention to is being upfront about the pricing. The customer needs to be able to check out the plans and pricing and quickly decide whether he wants to make a purchase or not. Moreover, being upfront about the pricing helps eliminate low-quality leads, and that way you can concentrate your marketing and sales resources towards high-quality leads.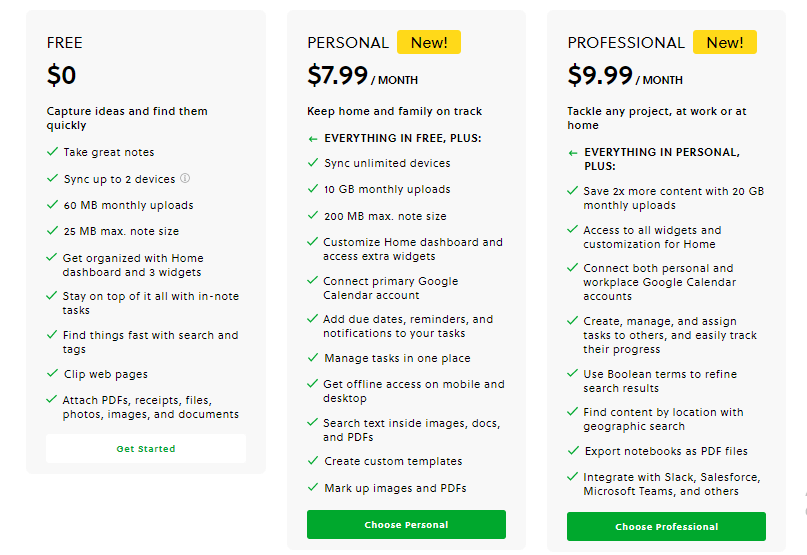 Source: Evernote
Content Marketing
It's 2021 and Content is the King when it comes to marketing your business. If a business wants to stay relevant in the online space and keep having large amounts of organic traffic, Content Marketing is the only solution. It is not only effective, cost-efficient but also generates increasing returns over the long term.
Good Quality Content is a valuable asset for any business as it not only generates large organic traffic but also adds to your brand value and reputation. Incorporating Content Marketing into your SaaS Business Strategy will enable you to better sell your product over the long run.
The effectiveness of Content Marketing can be further improved by publishing blogs that answer the FAQs of existing and potential customers at the same time. That way your blogs will not only show up in product searches but also in the "How to's search results.
Search Engine Optimization
There's an old saying that "The one who is always in the spotlight will sell more and better than everyone." and this applies to the online space as well. The best way to generate leads is in the Organic way and the only good way to do that besides Content Marketing is SEO.
Content Marketing and SEO go hand in hand as one complements the other. Both also happen to be long term high yield investments into a business and are considered as valuable assets.
SEO is critical for a Good Digital Marketing Strategy and having SEO as a part of your SaaS Marketing Strategy will enable you to have access to a larger organic audience. A growing lead generation and conversion rate are done using Organic methods is a sure shot recipe for a Business' long term growth and profitability.
Optimize Call to Action
One can say that the general online crowds behave in a similar manner to sheep, i.e. they need to be herded and you are the one herding the flock. CTAs are the instructions/triggers on your webpage that your audience will react to. Now whether you want them to try your product, purchase it or get to know more about it is all under your control via CTAs.
You can optimize, reverse engineer, or repurpose your CTAs in such a way that they are effective in leading the audience in a direction you intend them to go in. These small things are what decide whether a user will opt for a product trial/purchase, as you intended, or will leave your site in search of other options.
CTAs need to be clear, easily visible, simple, and yet compelling enough for your audience to click on them.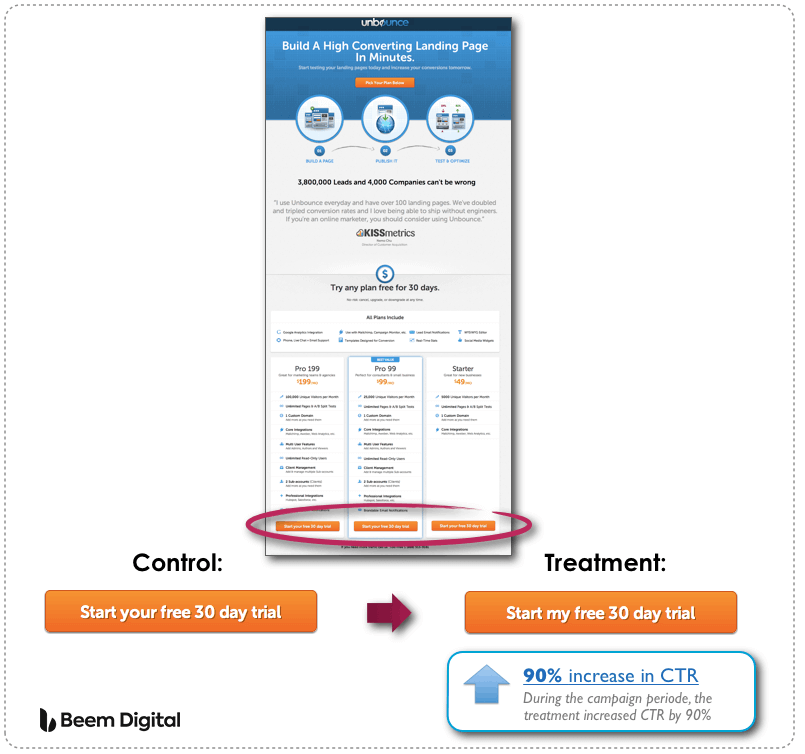 Conclusion
SaaS Marketing is unlike marketing any other conventional products and services as we're trying to sell subscriptions to otherwise traditional software products. In order to improve the performance of your SaaS Marketing Campaign, you will need a suitable mix of various tested and proven Digital Marketing Strategies.
Users and Businesses are opting for more and more Subscription-based Softwares as subscription fees are spread over a longer term. This lessens the financial strain of a full purchase, and subscriptions can be terminated if the users find the Software service not providing the intended function/value. That way, the user will not be left with a financial deadweight he would have if it were a conventional outright purchase.
The SaaS market is set to keep growing and dominate the Software sector. This makes it important for SaaS Businesses to formulate a mix of preexisting strategies to form their own SaaS Business Strategy. So which strategies will you be opting for?
Author: Yash Chawlani is a Freelance Content Marketing Strategist who is known by his personal brand Merlin. He specializes in SEO and Social Media and helps B2B and SaaS companies out there with his top-notch content strategies. In his spare time, you can either find him in the gym or on the football field. Feel free to connect with him on LinkedIn.