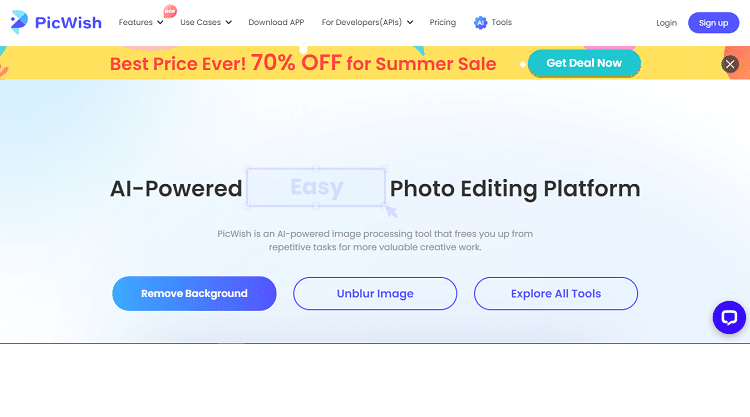 PicWish: AI Photo Editor (Free to use)
When it comes to the upcoming and trending online background remover, PicWish is always leading the race. Boosted by its advanced AI technology, it can process any pictures automatically in seconds.
On top of that, it showcases a straightforward interface that processes over 300k pictures per day. You can enjoy all of its features for free! Sounds exciting? Let's discover PicWish and know more about its features!
Accessibility:
Available on all popular browsers, including Google Chrome, Safari, Firefox, etc.
Available on Android and iOS smartphones.
Compatible with Windows and Mac computers.
Price:
Web – free;
Pro – starts at $0.008/credit (Promotion ongoing);
Mobile – 3 days free trial, starts at $4.99/week (Promotion ongoing);
PicWish Background Remover
One of the top-notch features of PicWish is its background remover tool. Its AI-powered technology lets you clear almost all complicated backgrounds within a few seconds.
With this, it promises a precise cutout of the subject from its background. Plus, it lets you customize the removed background if you want. Here, you can pick a solid color, template, or upload a picture for the new background.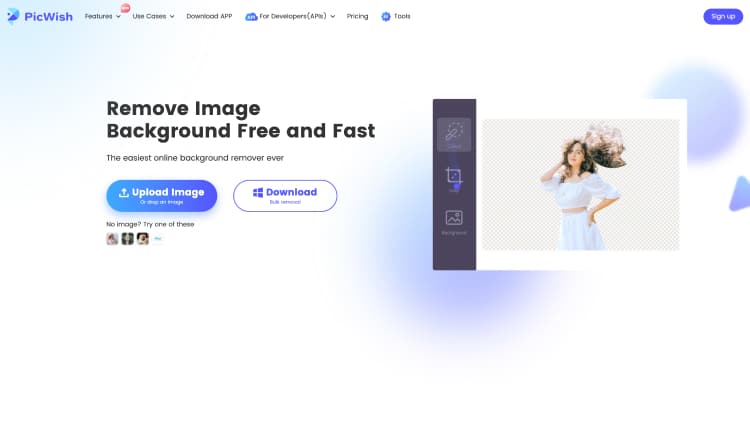 PicWish Photo Enhancer
Tired of blurry photos? PicWish has got your back. Its superior photo enhancer can turn your blurred pictures into clear ones in seconds.
Boosted by its AI enhancement algorithms, it ensures achieving clear-cut results. You can also enhance low-resolution photos up to 4x the total pixel count. This feature is perfect for retouching profile pictures, portrait photos, out-of-focus selfies and increasing the clarity of product photos.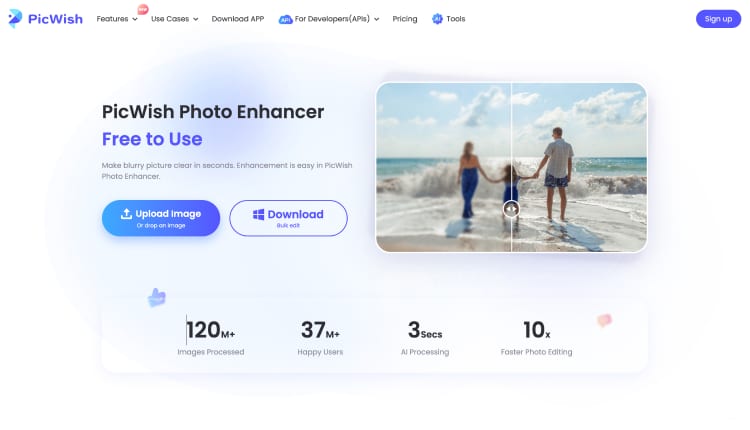 PicWish AI Art Generator
Just recently, PicWish released a new tool, the AI Art Generator. This platform is perfect to test your creativity.
Here, you can turn your brilliant ideas into a great piece of artwork. Additionally, it lets you choose among styles like Anime, Illustration, and others. Also, it has preset sizes perfect for creating avatars, posters, illustrations, and wallpapers.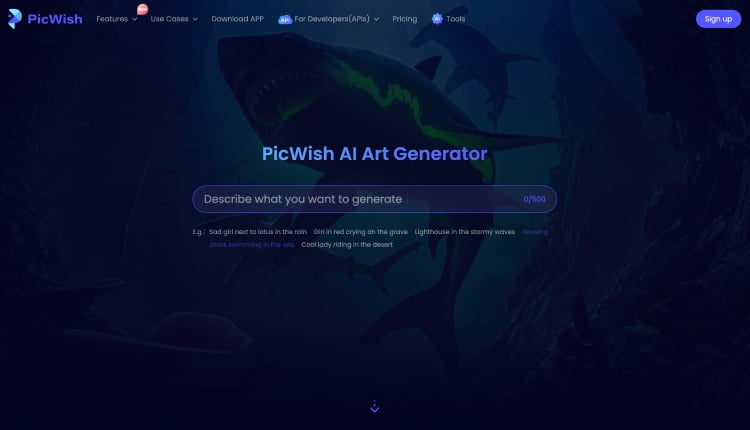 Who will Love PicWish?
Whether you're a casual photo editor, designer, or in the eCommerce business, PicWish is the perfect tool for you.
Casual users can enjoy its free service to practice their photo editing skills. It is also a perfect platform to unleash their creativity. For designers, it can enhance any portraits and pictures from photoshoots to achieve super crisp results. Also, it has tools to remove any unwanted objects to delete unnecessary blemishes or photobombers in a photo.
On the other hand, PicWish helps people from eCommerce businesses produce a perfect product image. It lets them resize and change the background of a product photo to make it look enticing.
PicWish Pro:
You know what? There's more about PicWish. If you're handling several pictures out there, it can still help you out. The pro version can handle batch editing and finish editing or enhancing the pictures within a few moments. Enjoy premium services like bulk resize and enhance.
Additionally, you can unlock other features that are not available on our web version, like adding a watermark and screenshot OCR.