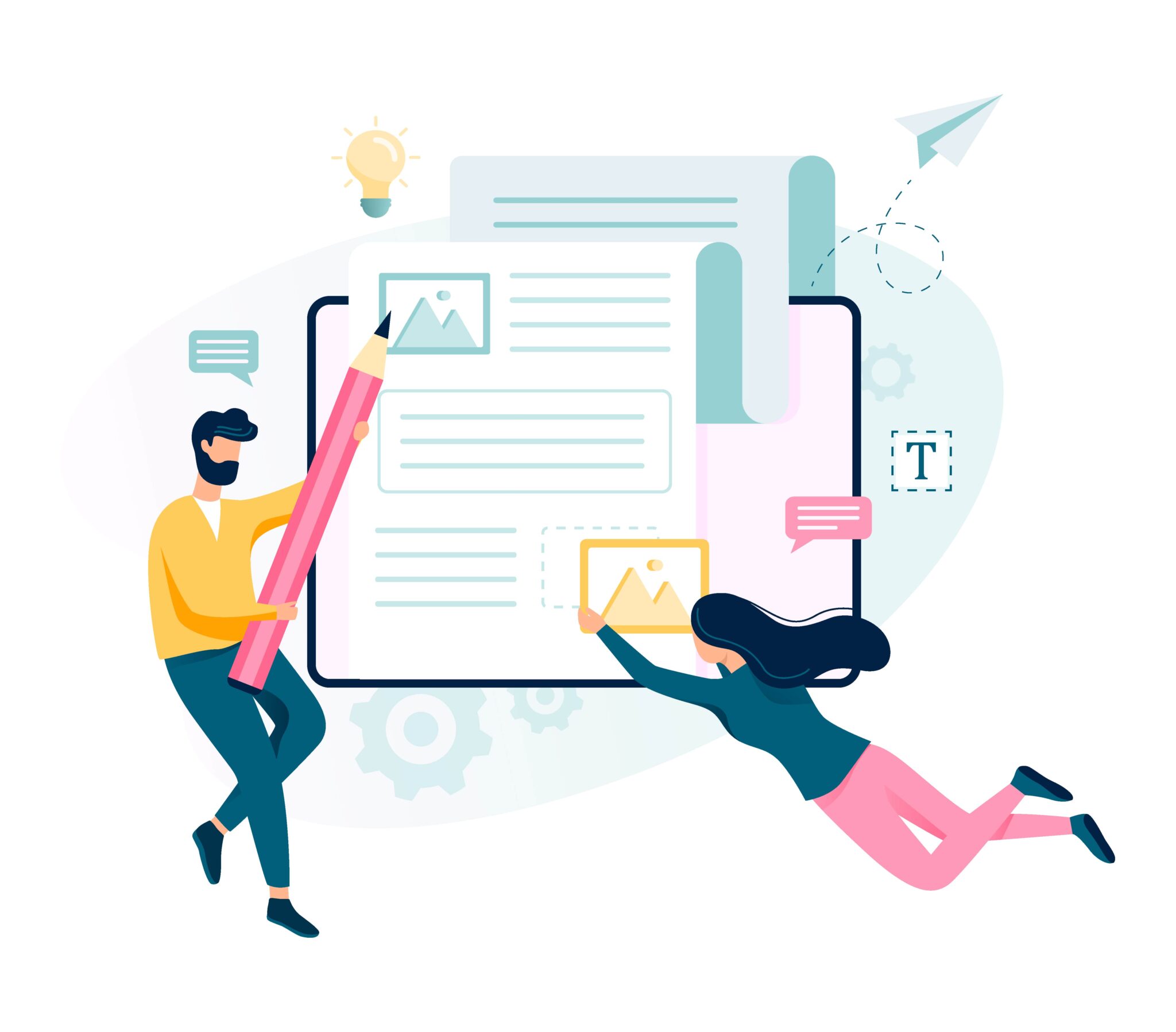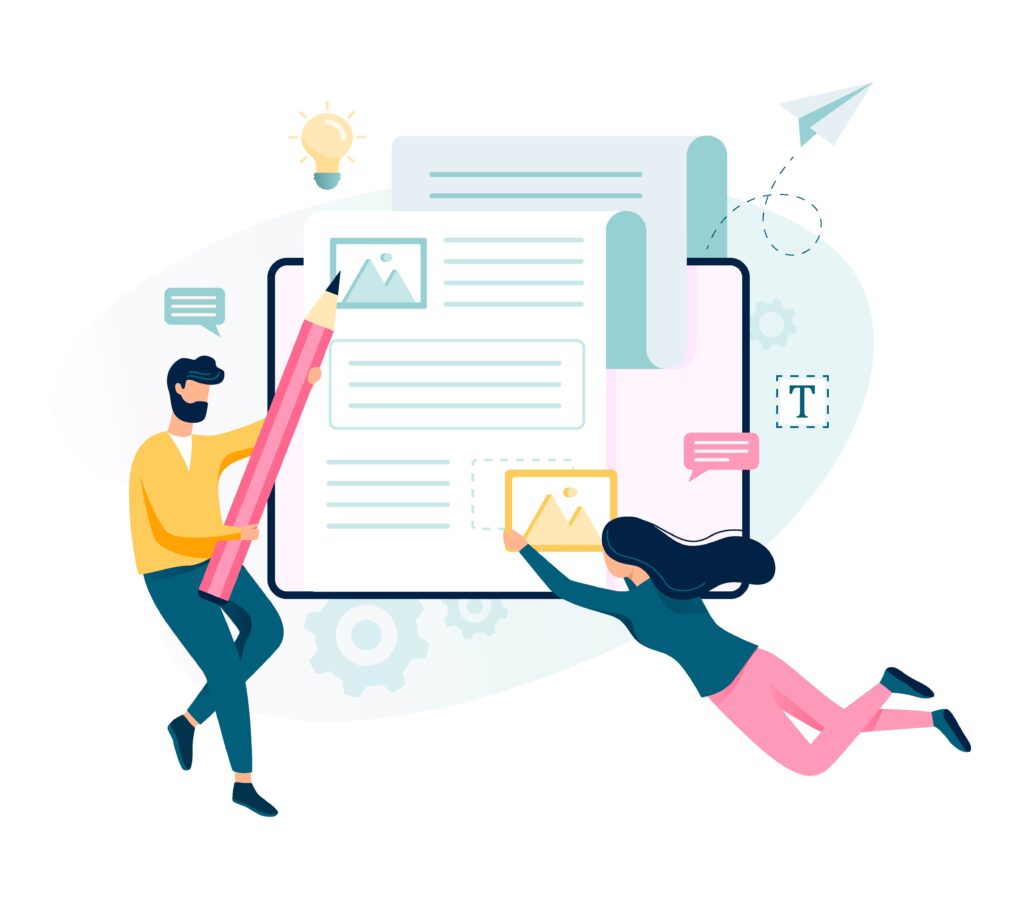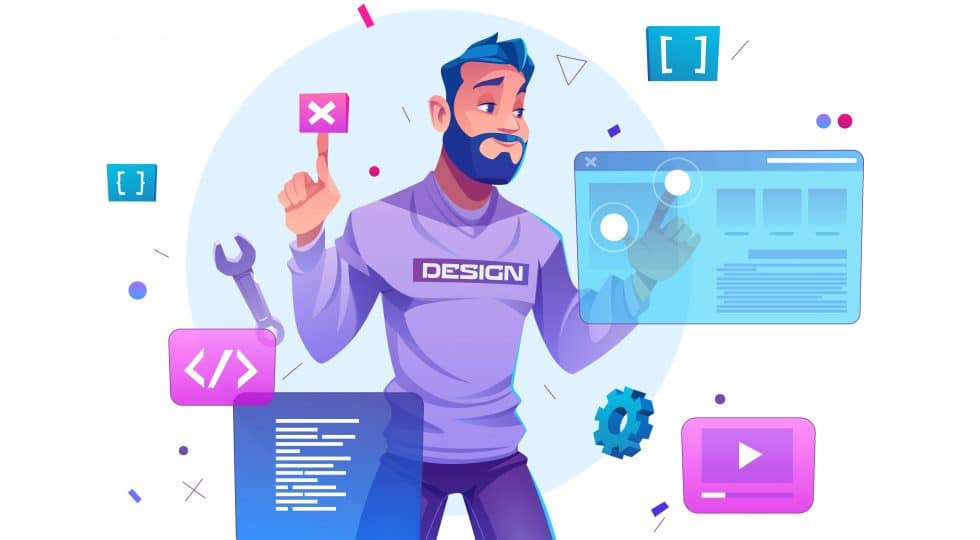 It's well said that "Great web design without functionality is like a sports car with no engine." Gone are the days when organizations created simple websites that showcased the main parts of the business. In this new technological era, you need to build a perfect website from the inside out.
As per the analysis, it is found that 1 out of 5 potential customers will not consider your business if you do not have an alluring website. Now you might be thinking about which website is considered to be the best.
Well! A good website includes various amazing parts that further helps in creating a holistic representation of your business. Once you successfully pay the required attention that your website deserves, you can easily grab visitors' attention and inspire them to take proper action.
No matter whether you are planning to create a website from the best website development company or building a site by yourself, it is vital for you to have a clear understanding of all the essential elements that are required for a good design.
Want to know what they are? Read this article till the end. Here you will get an idea about all the important parts of a website that you should not miss to get real-time results. Now, without any further discussions, let's take a look at the essential parts of a business website.
12 Essential parts of a business website
Let's begin…
Basic parts of Website
Header and Menu
The header is the uppermost part of your website that grabs the audience's attention. It is the first thing that the audience watches and decides about your brand. The header section will include the logo and menu.
Menus is one of the most essential and commonly used sections of the entire website. It is one of the first things that visitors access. Through the website menu, visitors access the site and find what they are actually looking for.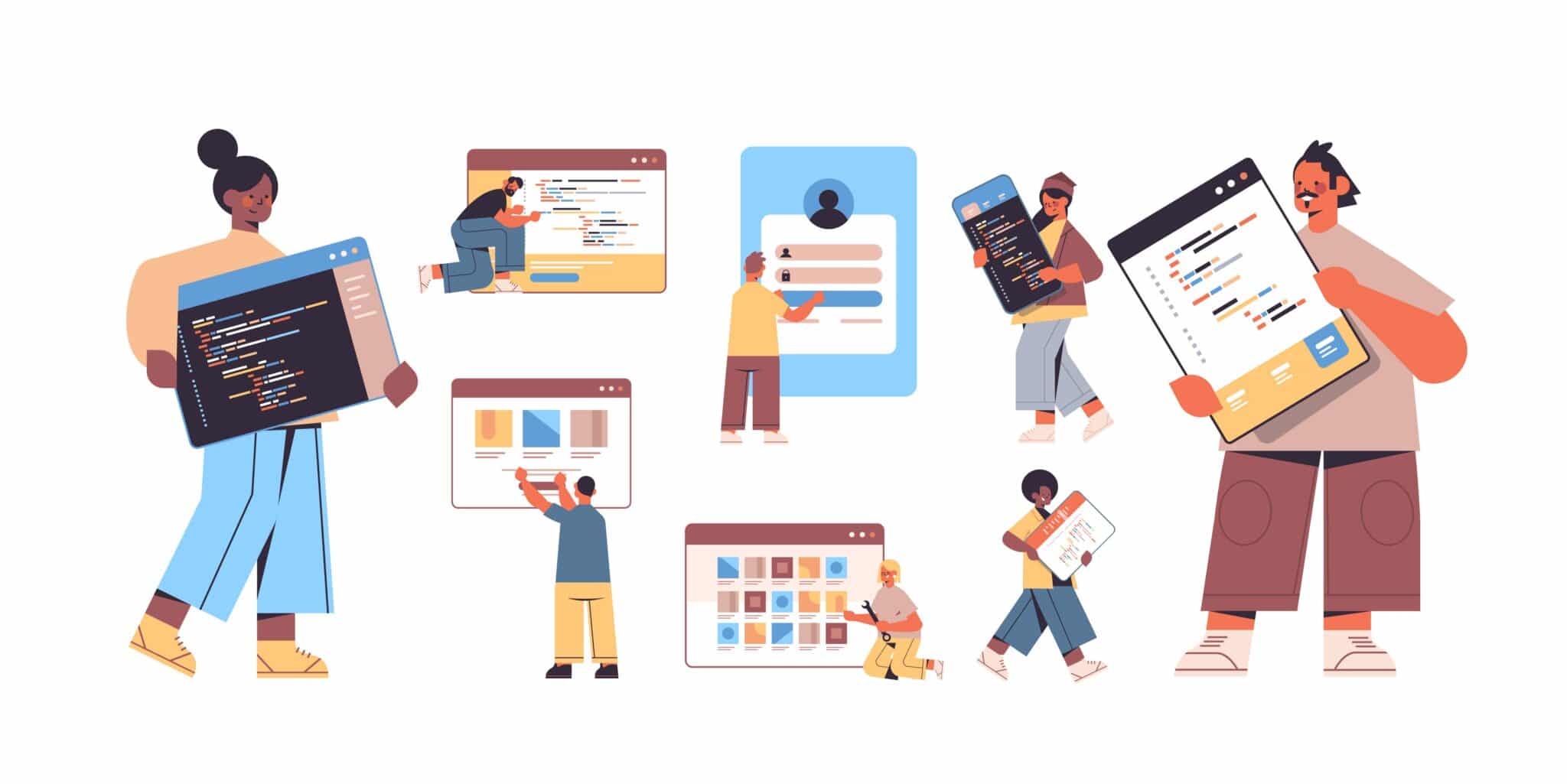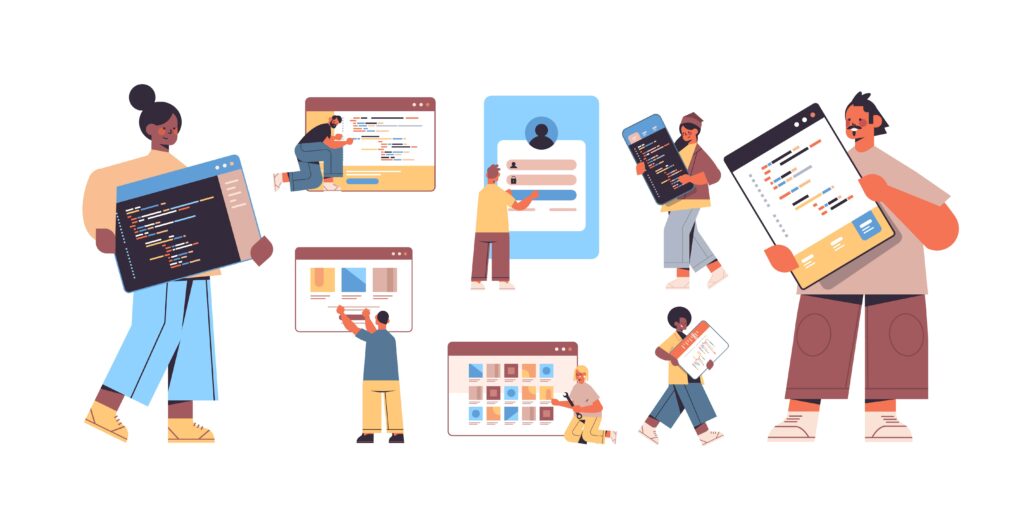 If your website menu bar is not working properly, visitors will not be able to access your site and visit the right page, which will further affect your business productivity and sales. Thus, make sure whenever you design the website, make it clear. You can add a dropdown menu that includes its own menus. It will make your website menu more simple to understand and accessible.
Footer
No matter which business your website is focusing on, the footer is another element that you should not miss. It is added at the bottom of the site. In the footer section of your website, a sitemap will be added that links to all the pages that are present on the website. Some points that cannot be converted in the menu bar are added in the footer, which is crucial for your business's success.
A social bar is added to many websites, including recognized icons that help the audience visit the business's social pages. So, if you want to convert your website visitors into followers, then make the best use of footers.
Content
Content plays a vital part in making your website successful. It can either be text, video, or images. If your content is easy to understand, well presented, and appealing, then you can easily cover a wide array of things and make people know your site's mission.
It would not be wrong to consider content as the driving force of your website. Content is the best way to make visitors understand your brand and convert visitors into leads. Thus make sure you take time to plan your content strategy for your website carefully.
Advanced parts of Website
Well! All the parts added above are enough to create your website, but if you wish to take your site to the next level, you can consider adding the below parts to your site.
Call-to-action
Have you ever thought about how you can move your website visitors down your sales funnel? Well! That's where CTA (call-to-actions) plays a great role. CTA's can be added on buttons, images that include content like "Download Now," "Click Here," "Start Now," etc.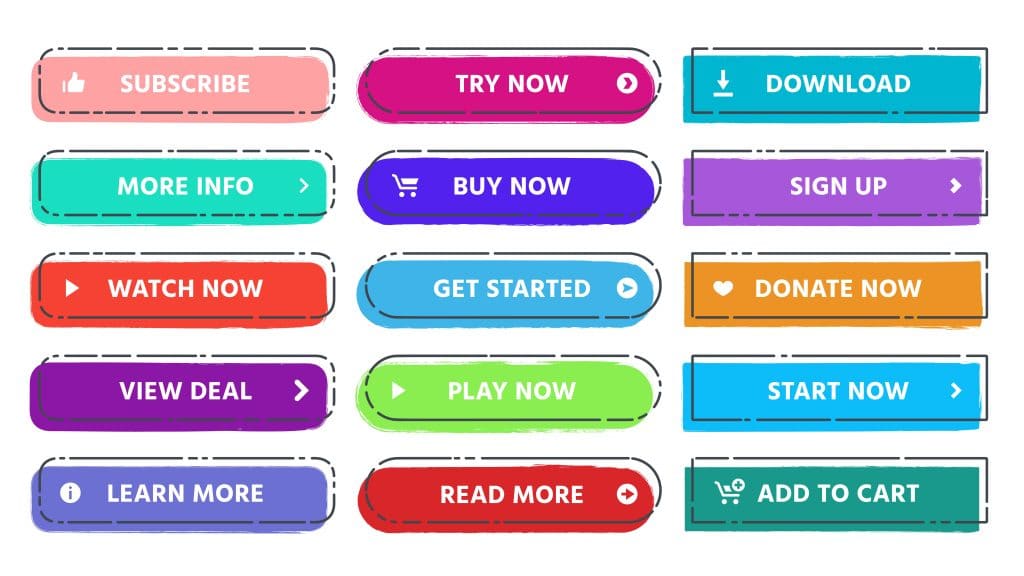 This type of content directly indicates users take action and move further. Thus, whenever you design a site, you need to understand the best place to insert CTA's. If the placement of CTA's is not done accurately, then it would be difficult for you to achieve your sales target. So, if you don't want your audience to leave your site without conversion, then spend some time creating appealing and simple CTA's.
Logo
The logo is also an essential part of a website that represents your brand and makes it memorable to both your potential customers and current customers.
Logos are added in the header of your website and are mostly clickable. Clickable logos help visitors to return to the homepage of your website. For designing the best logo, you can also avail services from the best web designing agency.
So, what are you waiting for? Start customizing your logo and embed it appropriately on your site to improve your website functionality.
You can also use an online logo maker tool to make your logo cost-effective.
Blog
Blogs are the combination of articles or posts that are written on different topics related to the services/products. Nowadays, almost every website includes a blog section to educate customers and keep your site stand out of the box. Blogs act as a productive marketing asset for your business as it helps you build stronger relations with your audience and achieves business goals.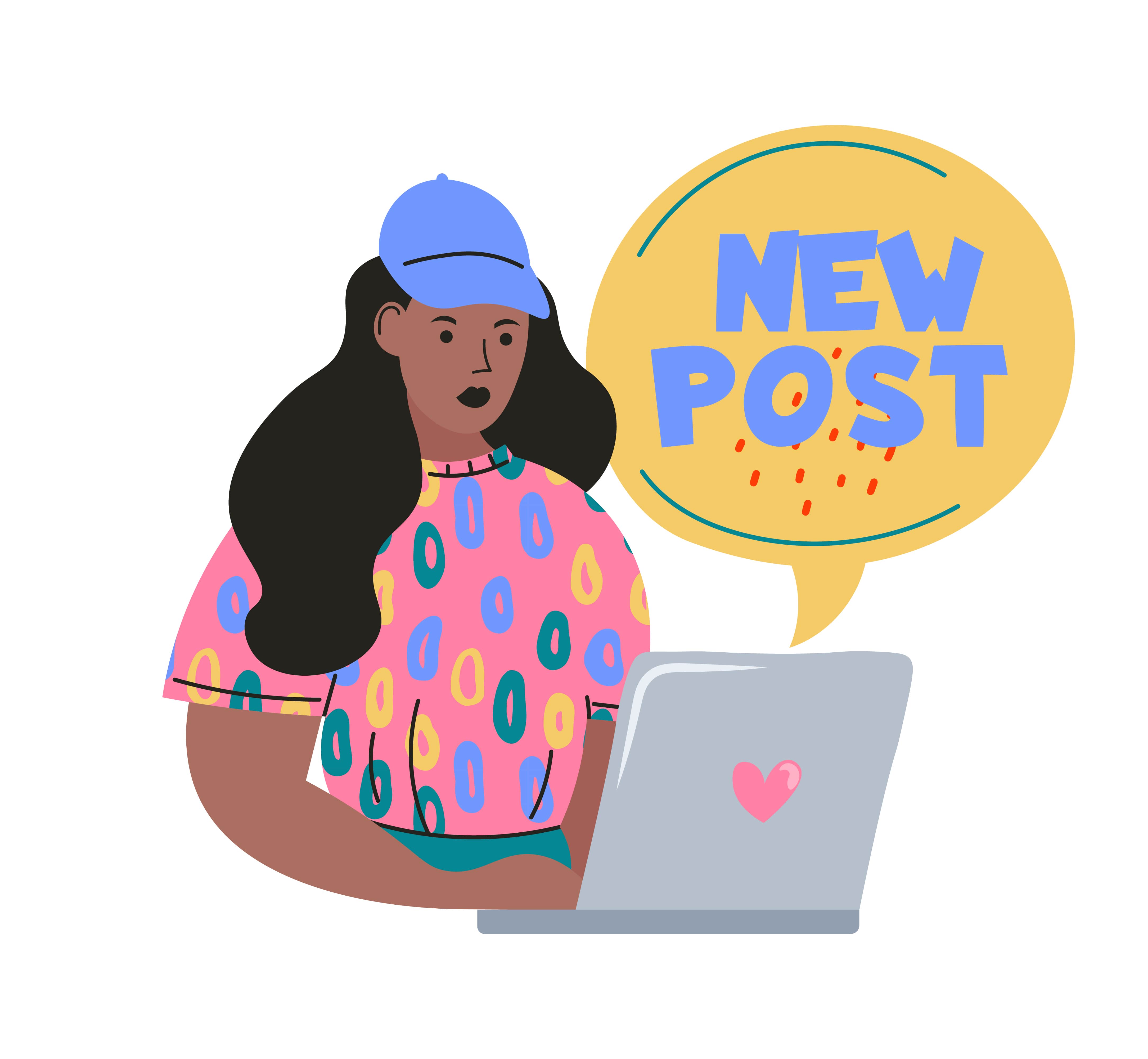 By sharing informative blogs, you can make your audience familiar with your industry or offerings. So, if you want to generate traffic and nurture more customers, then start making people understand your business better.
Sidebar
If you don't want your website to feel cluttered with links, then a sidebar or a horizontal bar can help you hit your goals. Adding a sidebar to your website will not only take less space but also makes your site more attractive. Sidebar is another navigation facet of your website as it helps you add more functionality to your website and allows visitors to find information easily.
Besides utilizing the space, the sidebar also helps in growing your business. So, start advertising your products/services by making the best use of the sidebar.
Forms
The website without forms seems incomplete. Forms are added to websites to gather customers' information and fulfill business desires. Like if you want your audience to easily contact you, then you can create a contact us form on your site. You can also incorporate a signup form on your site to collect information and gather leads.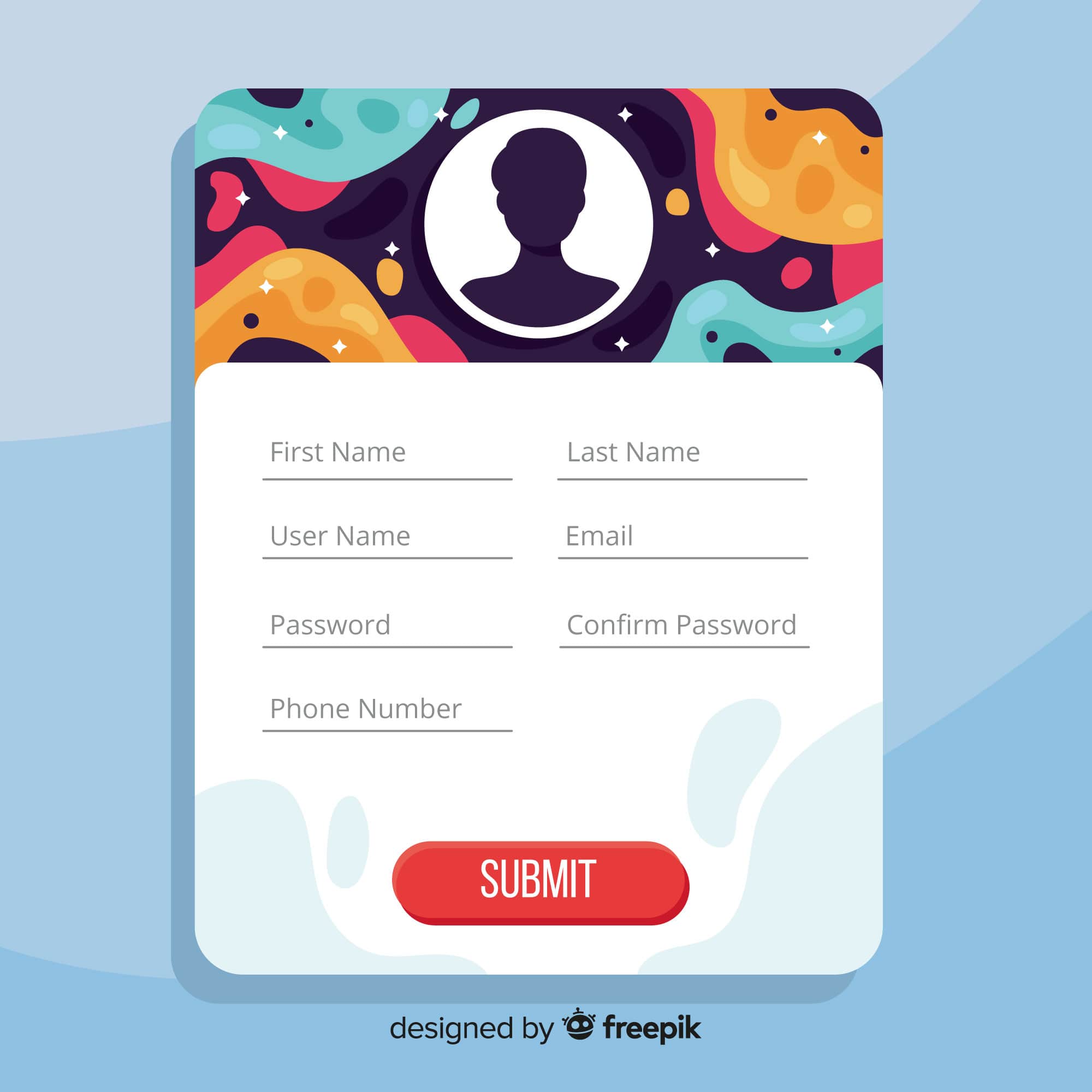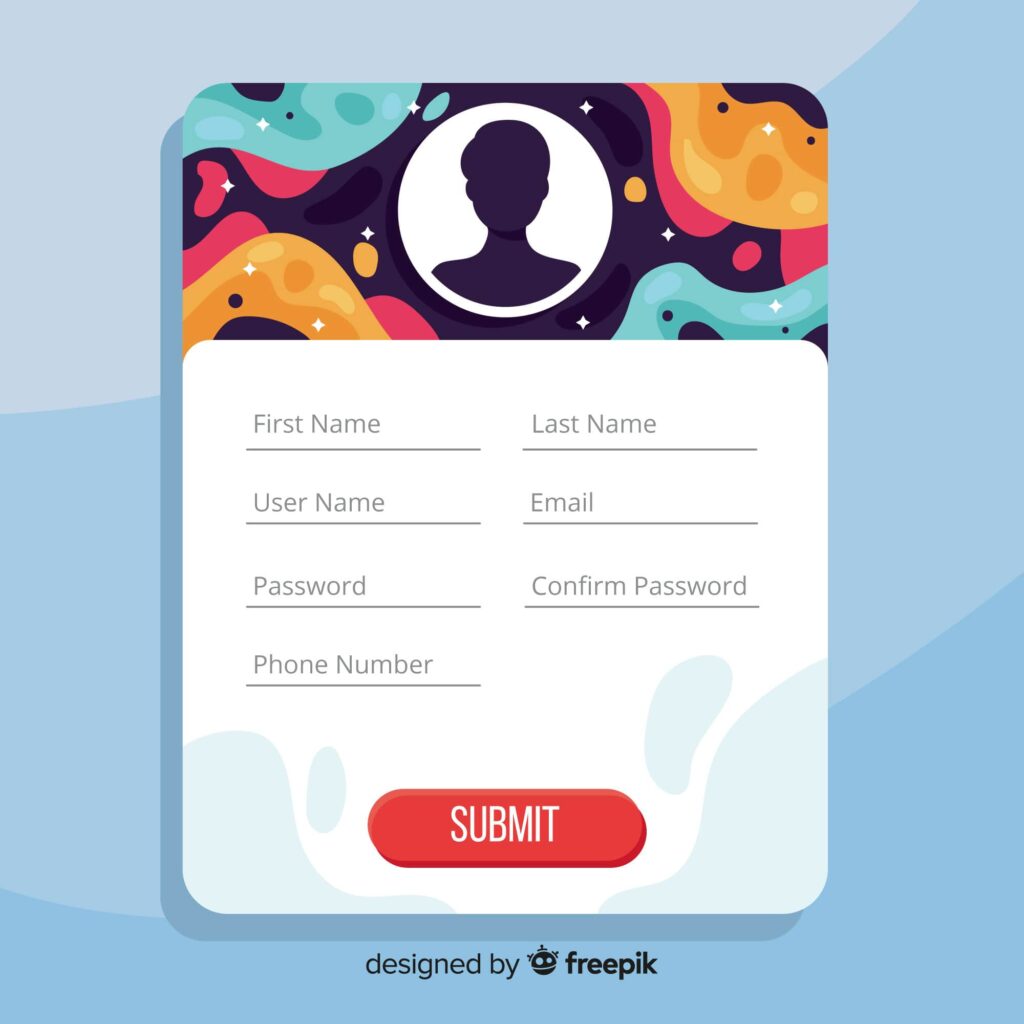 Besides creating the right form, it is also important to add the form to the website's right place. Personally, I would not recommend you to add a form on the home page, rather create a landing page to add form and capture leads. Always remember, the more the product visibility, the better the sales and revenue.
Testimonials or Reviews
If you want to attract more visitors and make conversions, then you must create transparency in your business. Are you wondering how? Well! Customer reviews or testimonials are the best way to show the success of your business. By sharing your business success stories with the audience, you can easily build trust and give them a reason to select you over other competitors.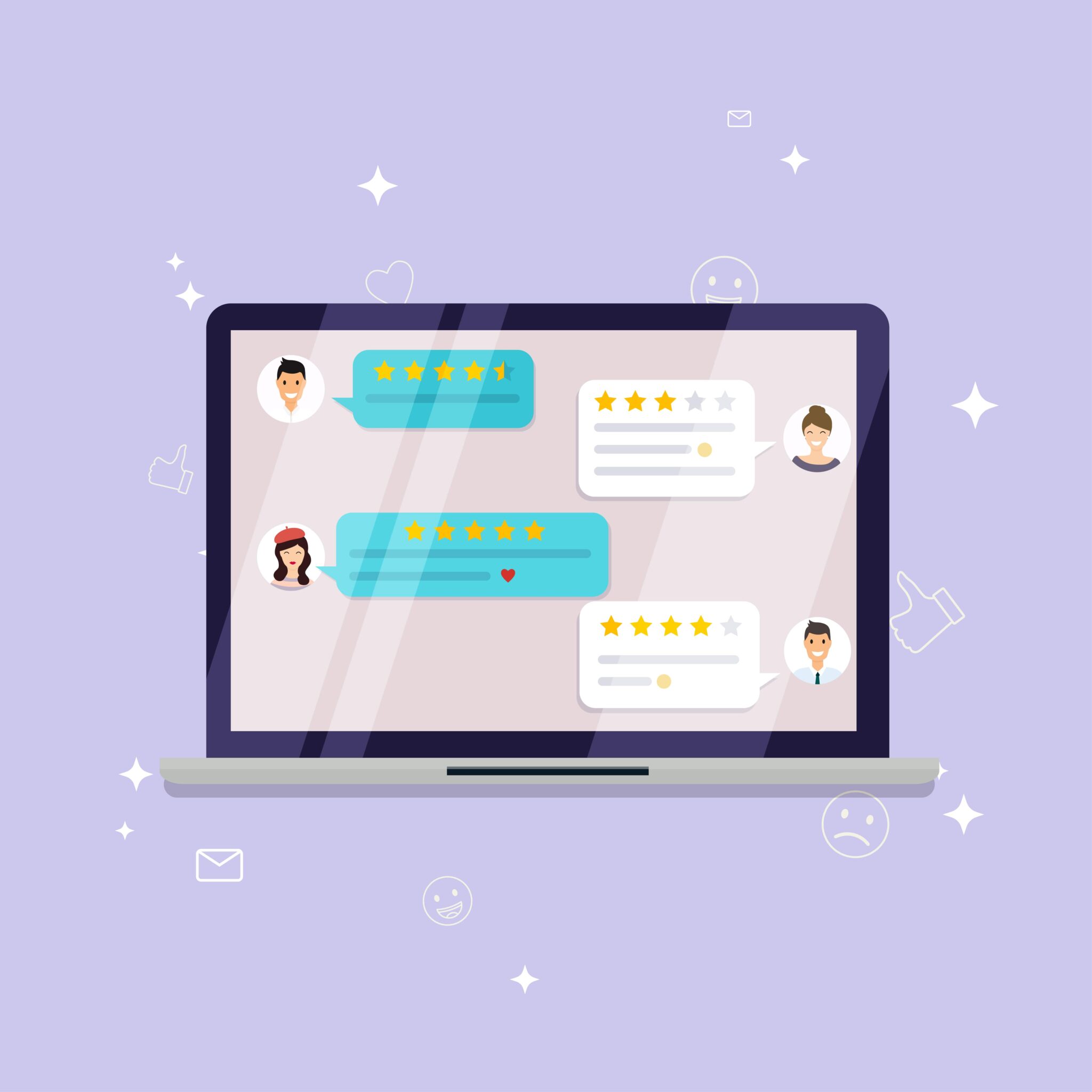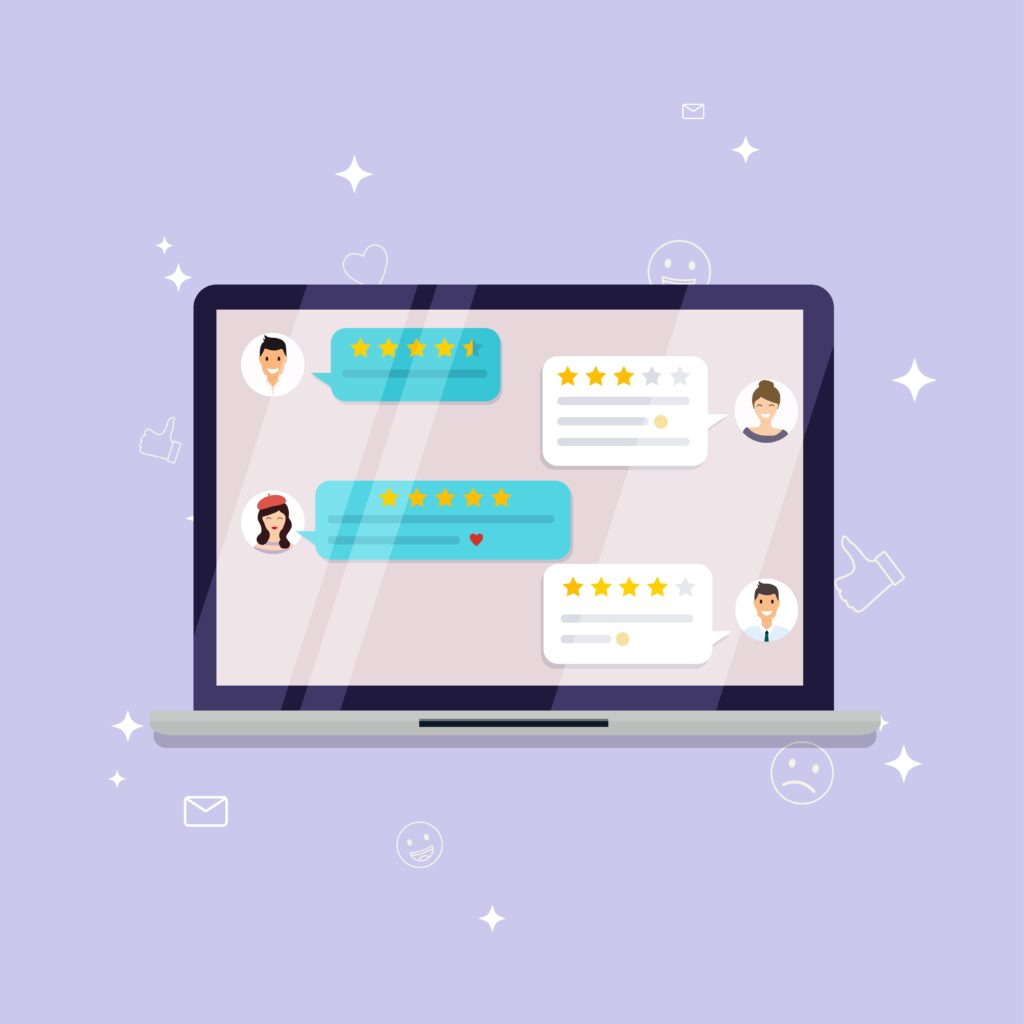 You can collect reviews from previous clients and existing customers in the form of surveys or testimonials.
Read more about how to engage your audience through customer experience.
Website parts Layout
Till now, you are familiar with the parts that are necessary for your website. Moreover, it is important to organize each part of your website effectively to get the best results. Yes, you are right. Your website layout plays a crucial role in converting your website into a valuable asset for your business.
Thus, to ensure that your site is up-to-date and running successfully, you need to focus on your website creation journey as well. Here are some additional website necessities with which you must familiarize yourself.
Domain names
If you are planning to develop a website, you might have heard about the domain names. The domain is the website address that represents your company name and gives the audience a unique access point to access your website online.
So, whenever you select a website domain name, make sure it's unique and simple as it will be easy for the audience to access your site and remember your brand. Domains like google.com, yahoo.com, hubspot.com, webdew.com, digitalnovas.com, etc., can easily be recalled and remembered.
SEO
Designing a perfect website is not beneficial until it is in the top searches of Google. So, whenever you build a site, make sure you optimize each part of your site like content, design structure, images, etc. Structuring each element of your website allows the search engines to access your site and achieve your objectives.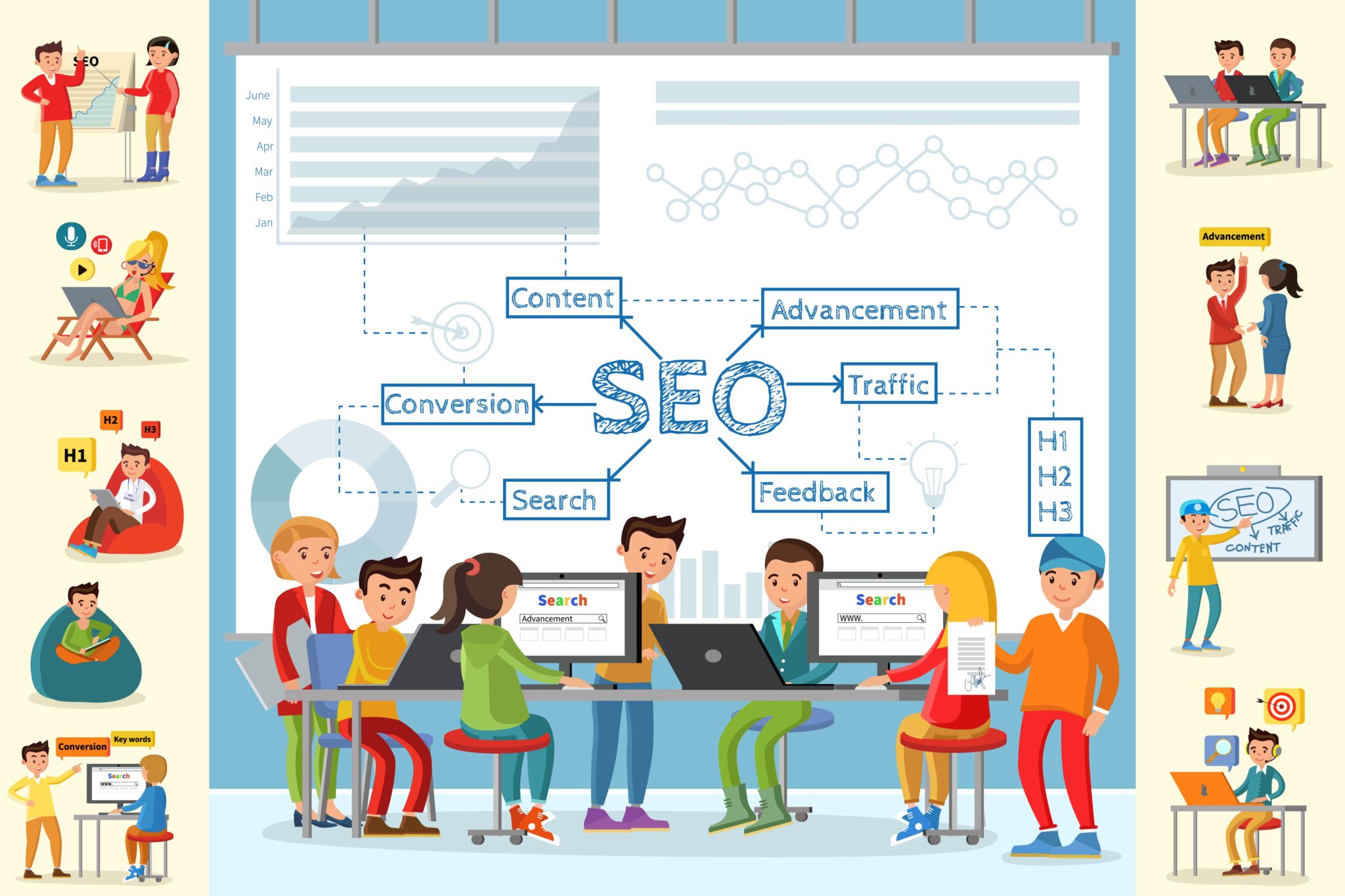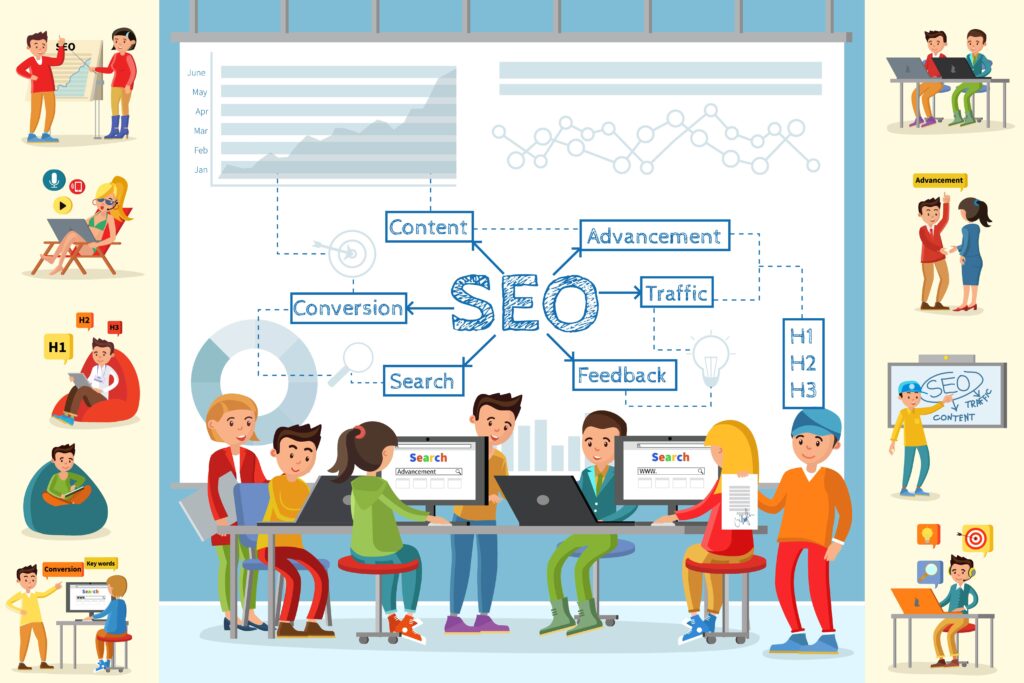 Indeed SEO is a complex concept, but if you want your site to rank higher, make sure you get your website indexed on Google. Moreover, you can also audit your website SEO to get better results.
Prefer reading- SEO Ranking Factors 2021
The Final Say
Hopefully, the above points help you in understanding all the essential parts that you should not miss while developing a website. So, now you are already building your own business website and take your brand to the next level.
Still, if you have any queries in building a website, do share your thoughts in the comments below.
Happy web development!