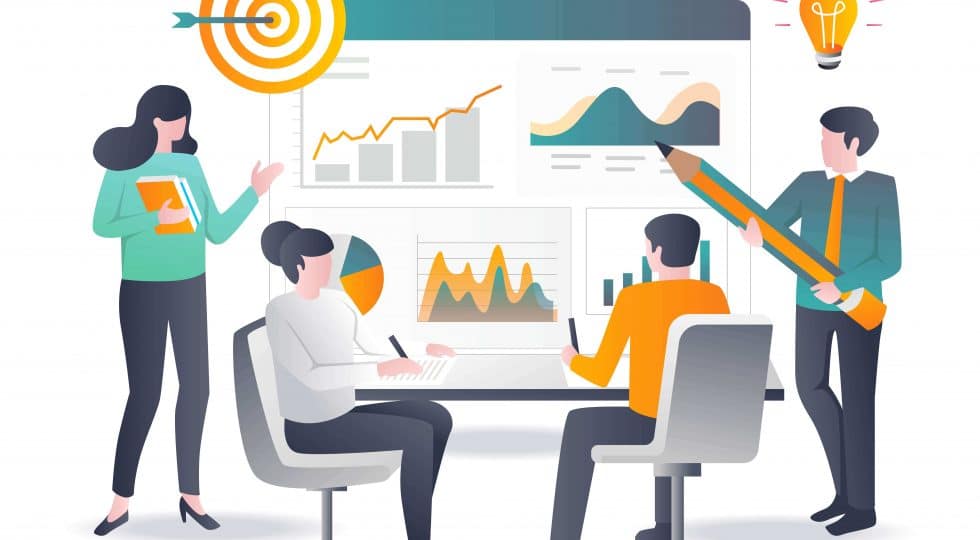 Search Engine Optimization (SEO) has grown to become every digital marketer's staple, especially when they are aiming to get websites ranked higher on the SERPs. Even if you have the best content quality and highly innovative graphics to go with it, SEO is the part of the puzzle that can put your website on the map.
Sure, you can use prominent tricks such as PPC advertising, and social media campaigns to get immediate results. But these results are anything but sustainable. For consistent dominance over search engine rankings, there is nothing that works better than Organic SEO practices.
To put into perspective, did you know that organic search contributes more than 53% of total global website traffic? More importantly, 90.63% of web pages currently do not get traffic from organic search results.
Enter SEO and its plethora of benefits for websites. Now, if you are eager to know how SEO can drive traffic to your website, here are a few tricks to get you started.
1. Create Impactful Landing Pages
Landing pages are highly targeted pages that are designed to make the users focus on the action that you want them to take on your website. In this regard, landing pages need to be impactful and highly goal-oriented to be able to generate the desired results.
Companies can use landing pages to their advantage by integrating content that can inform and educate customers. In fact, businesses that addressed the fears of their buyers with their landing pages have been able to increase their conversion rates by 80%. What's more, landing pages allow businesses to make their content highly targeted and actionable, thus easing the customer buying journey.
2. Conduct SEO Audit of Your Website
It is always a good idea for companies to approach their SEO efforts and strategies holistically. One of the ways to do this is to conduct a comprehensive SEO audit on your website so that you can identify the strengths that you should retain, and the issues to be addressed.
An SEO audit is basically a comprehensive test that you run on your website to assess how well it measures compared to the prescribed best practices and benchmarks. The results should give you measurable insights on how well your website is performing in terms of content and SEO.
By taking active measures to eliminate issues, you can ensure that your website is always optimized for SEO, and aim for a higher ranking. If you have created your website using a platform such as Webflow, you can refer to online guides that would help you optimize it according to the SEO best practices.
3. Take a Mobile-Friendly Approach
According to a recent study conducted by Statista, mobile devices accounted for more than 50% of the total traffic to websites, in the first quarter of 2021. With that in mind, companies have no choice but to invest in making their websites more mobile-friendly.
There are simple steps that you can take such as ensuring that the content and visuals on your website load properly and fully. If you want to take a deeper dive into this aspect, run periodic A/B tests to ensure that your website is equally responsive on mobile devices. You can also assess your website performance in terms of mobile-friendliness, using the Mobile-Friendly Test by Google.
4. Assess Core Web Vitals
Google puts a lot of emphasis on user-friendliness when it ranks websites, and that is not just limited to the UX designed by you. Core Web Vitals are a set of metrics that have been introduced by Google in a recent update. These metrics measure the perceived experience of the user on your website, thus going beyond the traditional measures.
Core Web Vitals includes metrics such as:
Largest Contentful Paint (LCP): time taken for your website to render the largest element that can be viewed by the user
Cumulative Layout Shift (CLS): the total of all the unexpected shifts taking place for the duration of page activity
First Input Delay (FID): the duration between the first time the user interacts with your website, and when it responds to it.
5. Integrate Attractive Visuals
Visual content has of late gained a lot of attention due to the value that it offers to websites. Google has always stressed "the time spent on page" by website visitors as a key parameter in ranking websites. More than that, Google loves images that have been optimized for SEO.
Humans tend to process visual information 90% faster than textual content. So, the visitors on your website would not just engage with your visuals but also gain more information from them. Brands can create visual stories, design unique narratives and even disseminate complex information using the right combination of text and visuals. What's more, using textual and visual content is a great way to educate your customers compared to using just text or just images.
The best part? Visual content is highly repurposable. Consider sharing the videos or infographics that you add to your blog, on social media for promotions. It is a great way to grab attention and redirect people to your website.
6. Repurpose Your Content
Talking about repurposing content, it is a great philosophy to follow. And not just for images and videos but also for your textual content. Repurposing content is all about reaching your target audience at the right place and at the right time.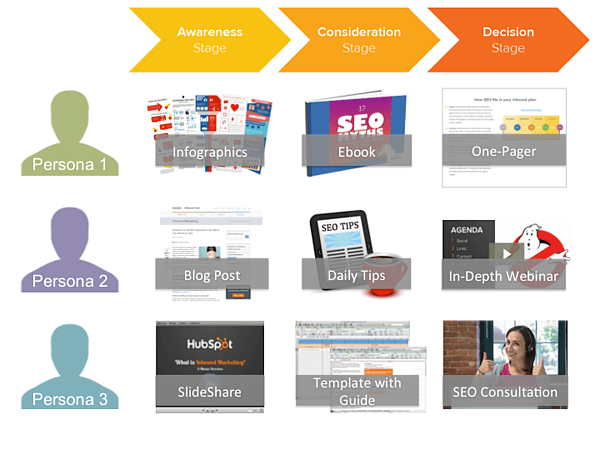 The crux of repurposing is to take something you have already created, add a new spin to it, and generate a new life for the same topic. Numerous pieces of content about the same topic provide additional opportunities to target the desired keyword on multiple platforms and offer an SEO boost.
You can reinforce your message and reach new audiences by restructuring your high-value, authoritative content. All you need to do is dig into your archives, analyze the performance metrics and find content that has performed well in the past. A few ways to do this include:
Turning your best articles into videos, eBooks, podcasts, or presentations
Designing infographics
Hosting a webinar on the topic
Reposting your articles on platforms like Quora
Creating relevant microcontent for your social media networks
7. Build Links for Low-Ranking Pages
Link-building is essential for improving the ranking of your pages. The topmost result on Google has an average of 3.8X more backlinks than the remaining results on the first page.
You can acquire new links to your low-ranking pages from external domains by using guest blogging to your advantage. You can also ask authoritative sites relevant to your business to link back to your pages with specific anchors containing high-performing keywords.
Getting backlinks from a higher authority website can help you improve your domain authority and turn your low-ranking pages into successful content pieces. This phenomenon is called getting "link juice". Remember: defining the right anchor text is crucial as it sends signals to Google that your pages are related to that subject.
8. Hit Refresh on Keywords Periodically
One of the most salient principles of carrying out SEO efforts consistently, is to refresh your old content, thus eliminating the extra resources needed to create new ones. Keywords are basically relevant search queries inputted by users that you want to rank higher for.
The key aspect to remember here is that a keyword that performs exceptionally well today may not fetch you the same results in the future. This does not mean that you need to discard the old content pieces that you painstakingly created. Instead, you can conduct fresh keyword research and integrate high-performing keywords in the same content pieces.
Ensure to do this periodically to avoid having to create redundant content frequently, and to keep the SEO performance of your content intact.
9. Use Analytics to Your Advantage
One of the proven ways to ensure that your website traffic is always high is leveraging analytics. As a brand, you should keep a check on what your audience connects with the most, which on-page SEO changes resulted in the highest rankings, and which style of keyword works best for your website. Here, Google Analytics can come to your rescue.
Use the Google Analytics tool to:
Gauge the kind of first impressions through bounce rates
Set the geo-location of your business
Check your search engine rankings
Bridge keyword gaps
Establish User compatibility
The Google Analytics report is much more than just graphs. You can identify the search intent behind keywords, study your competitors, and increase the organic traffic on your website seamlessly and effortlessly.
Wrapping Up
It is always a good idea to focus on increasing your website traffic by using SEO practices that help you go above and beyond the basics and dive deeper into the techniques. Spend adequate time to sort your fundamental strategies for search engine optimization and get the basics right before you implement any of these prescribed tricks. You can use these tricks to attain a higher ranking and get a significant edge over your competitors by increasing your website traffic organically.